Simple sugars are known as "monosaccharides," and are a carbohydrate found in may different foods, according to the Elements Database website. Simple sugars are digested quickly by the body because there are typically fewer nutrients for them to break down. Simple sugars include glucose, fructose and galactose. Excess sugar in your bloodstream means more insulin is needed to balance things out, which will eventually lead to increased body fat. Simple sugars can be found in both natural and processed foods.
Fruit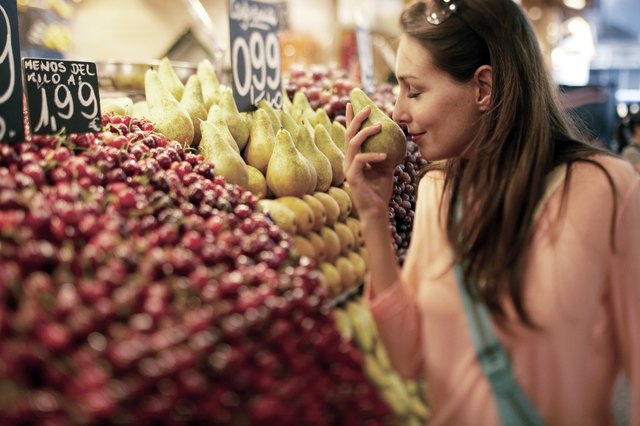 Fruits contain fructose, which is a simple sugar. The benefit of simple sugars derived from fruits is that fruits also contain vitamins, minerals, fiber and other elements that contribute to good health. Exercise caution when drinking fruit juices, which do not have to be digested and can result in a rapid rise in blood sugar. Canned fruits also contain simple sugars, but they are often sitting in a thick, sweet syrup which reduces the nutritional content of the fruit.
Junk Foods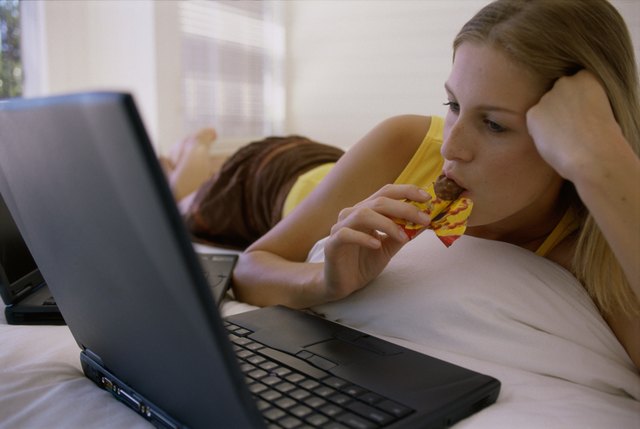 Junk foods such as cakes, cookies, candies and ice cream usually contain white table sugar, which is the simplest form of simple sugar. Typical, sweet junk foods have no vitamin or mineral content, and are usually also high in calories and fat. Eating sweet junk foods on a regular basis can result in obesity, insulin resistance and tooth decay.
Dairy Products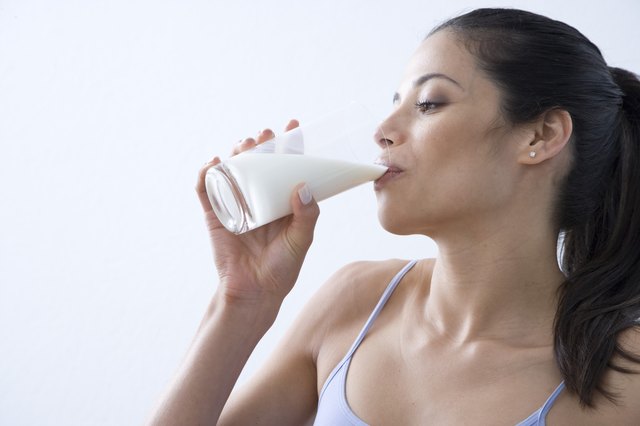 Galactose is a simple sugar that is most commonly found in milk. Galactose helps make up the milk sugar lactose, which also consists of glucose. During digestion, lactose breaks down into galactose and glucose. Glucose is then used as an energy source by your body, and galactose needs further breaking down before being utilized.
Honey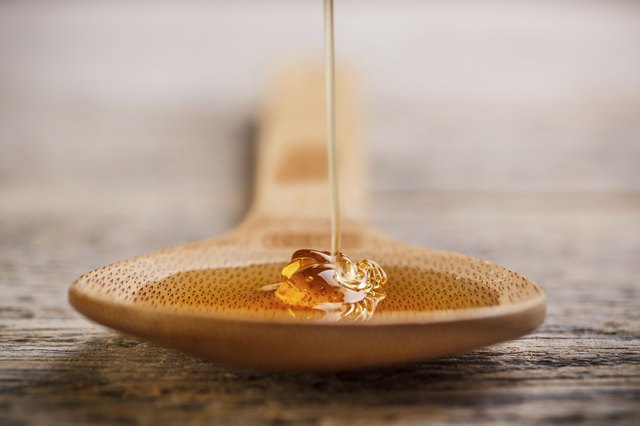 Honey is a product of bees, and is often thought of as a healthier sweetener than sugar. Honey contains vitamins and minerals and is also considered a simple sugar. When carbohydrates have one or two sugars binding them together, they are considered "simple," according to MedLinePlus. When they have three or more sugars, they are considered "complex." Honey is a double sugar carbohydrate.