The farmer's walk may look unusual, but it's a very effective strength exercise. To do it, pick up one or two dumbbells, hold them by your sides and walk around your training area for a distance, like 30 yards, or a time, like 60 seconds. You can also perform farmer's walks carrying kettlebells or any other heavy object. Take care not to drop the weights on your toes when your hands get tired.
Strengthen Your Legs
Walking while holding heavy weights will overload your leg muscles. The muscles doing the hard work are your gastrocnemius and soleus muscles -- better known as your calves, quadriceps and hamstrings, respectively.
Develop Core Strength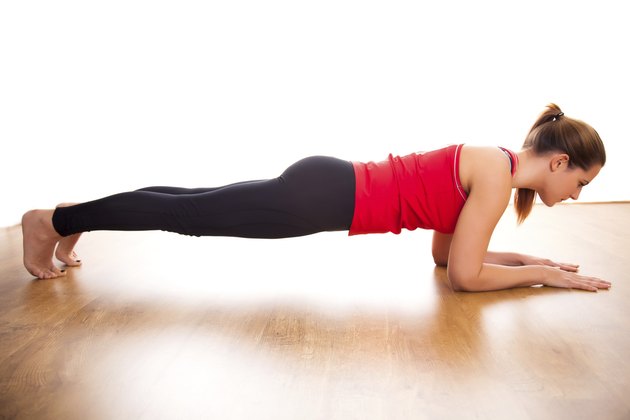 Core is the collective term for your rectus abdominis, obliques, erector spinae and transversus abdominis. These muscles create a natural weight-lifting belt that supports your spine and creates intra-abdominal pressure to prevent your spine from collapsing.
Build Bigger Shoulders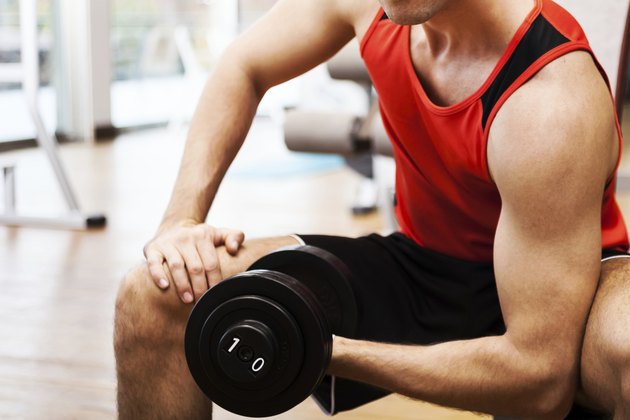 The muscles around your shoulders work hard when you are holding heavy weights. Your deltoid, or shoulder muscles, and your trapezius, or upper back muscles, contract to keep your shoulders stable. A heavy set of farmer's walks can leave your upper back fatigued.
Grow Forearms Like Popeye
The weak link in farmer's walks is your gripping muscles. A set of farmer's walks usually ends when you can no longer hold the weight so farmer's walks are often considered a forearm strengthening exercise. Your main gripping muscles are your flexor digitorum superficialis, flexor digitorum profundus, flexor carpi radialis, flexor carpi ulnaris, palmaris longus and flexor pollicis longus.