Anyone who embarks on a fitness program is eager to see results. Are you asking yourself, "How much longer will that bulging stomach be part of your physique?" Although it's possible to get a rough idea of how long it will take to get into shape you desire, there's no set formula.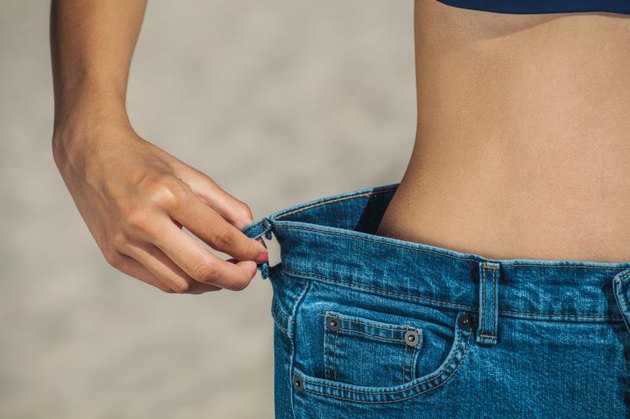 Unfortunately, there's no magic pill, either. Everyone's different. And the body's response to diet, calisthenics and cardio training depends on a number of things. Age, your current condition and genetics all come into play. The answer to how long it will take you to lose a bulge and flatten your stomach is so individual that you'll just have to dive into your workouts and healthy eating plan and experience the results as they come.
"Patience and perseverance are the keys to sustained progress," says Los Angeles-based fitness trainer and yoga instructor David Knox, author of The Body School: A New Guide for Movement in Everyday Life. "If you've gotten seriously out of shape, you need to be really honest with yourself about your current condition. Get in too much of a hurry and it'll be one step forward, three steps back. And you really don't want to sideline yourself with an injury."
Many factors come into play when trying to lose the bulge and flatten your stomach: age, genetics and perhaps most of all, the condition you're in when you start.
If a portly middle is at the top of your concerns, you'll need to attack it on more than one front. Exercise alone won't chisel your profile if you're overweight. There are many variables. So let's have a look at the three pillars of losing the bulge.
Diet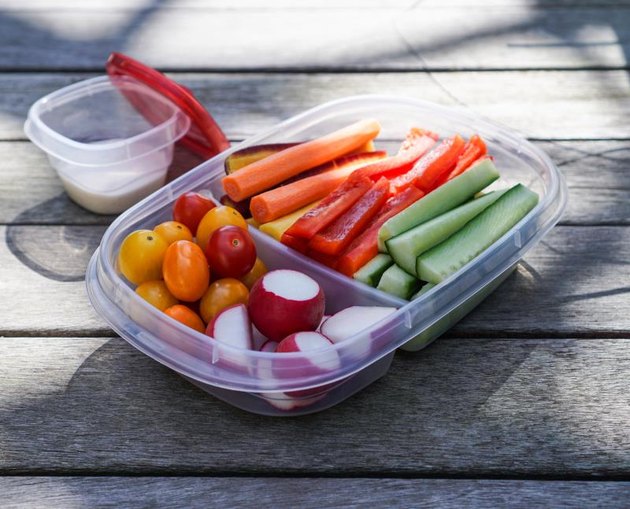 If you tend to accumulate fat around the middle, you're at risk for developing insulin resistance, a precursor to diabetes. "Great looking abs are more about nutrition than exercise," according to the American Council on Exercise. No amount of ab exercises will burn off any significant amount of excess weight. But what's the best way to lose it?
The National Heart, Lung and Blood Institute notes that losing just 1 or 2 pounds a week is a safe rate of weight loss. Losing weight too quickly causes you to lose muscle mass too. Losing weight at a gradual rate improves your chances of keeping it off. To lose a pound, you have to reduce your caloric intake by 3,500 calories. So if you reduce by 1,000 calories a day, that's two pounds a week. If you needed to lose 20 pounds, for example, you'd reach your goal in 10 weeks.
Many different diets exist, including ones that limit specific macronutrients. Reducing carbohydrate intake has been shown to help melt away belly fat. A study in the June 2015 Journal of Nutrition found that people who reduced carbohydrates by a moderate amount lost more belly fat than people who reduced fat in their diets. High-fat, very low carbohydrates can bring on rapid weight loss, but they also carry a high risk of rebound weight gain.
According to a large review of weight loss studies in the November 2013, Applied Physiology, Nutrition and Metabolism_,_ the bottom line is that whatever diet you choose, you've got to burn more calories than you take in. For diet, the study recommended reducing calories, lowering fat intake and increasing dietary fiber.
Ab Exercises
Excess stomach fat can stretch the abdominal muscles, causing them to lose their tone. Lots of ab exercises promise great results with little effort, but this just isn't realistic. The beastly bulge is best defeated by an exercise regimen that takes into account not just your abdominal wall, but the whole cast of muscles that support good posture.
Like most muscles, the abs exist to provide stability and mobility, and to flex, extend and rotate the torso. That means doing a variety of exercises that work both the upper and lower portions of the rectus abdominus, the six-pack muscle. Crunches and planks —which can be done in numerous variations — work the rectus abdominis. But, it's also important to balance this with exercises that work the hip flexors, such as leg lifts. When contracted from too much sitting, they can pull on the spine and cause lower back pain.
As for the million dollar question, how long does it take?
"We all start at our own personal zero," says Knox. "As long as your form is correct, your muscles will start responding right away, whether or not it's visible." Knox tells the story of a woman in his Body School Boot Camp, a six-week, one-hour a day commitment. "She could see the change in every part of her body except in her abs. And at the very end, it seemed to all happen at once. Suddenly, she could feel her abdominal muscles. The next day were weekly measurements and she'd lost seven inches around her waist."
HIIT
A well-round fitness regimen includes aerobic and cardiovascular exercises like treadmills or stairs in addition to strength training to get the heart rate up. The American College of Sports Medicine recommends at least 30 minutes of moderate-level activity five days a week, or 20 minutes of high-intensity activity three days a week.
High-intensity interval training, also known as HIIT, involves intervals of high intensity activities interspersed with recovery periods. It can be adapted to all levels of fitness. Higher intensity workouts induce secretion of fat-burning hormones that speed up your metabolism throughout the day. HIIT may also speed up your progress.