Pneumonia is an illness that affects millions of Americans each year, according to the National Institutes of Health. The condition is caused by a bacterial or viral infection and causes, among other symptoms, coughing with mucus, chills and breathing difficulties. Doctors advise proper nutrition is key toward regaining strength following a bout of pneumonia.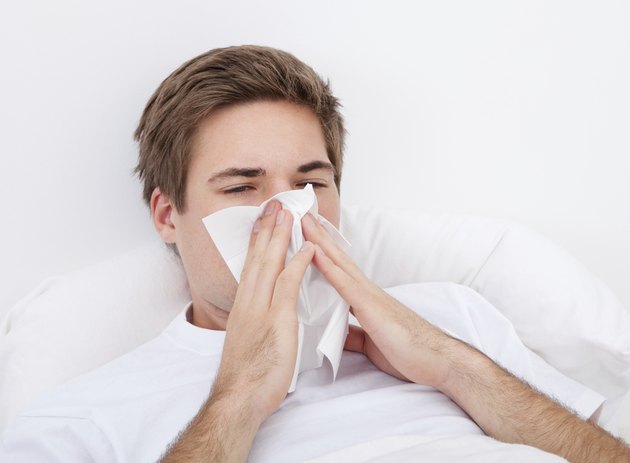 A Balanced Approach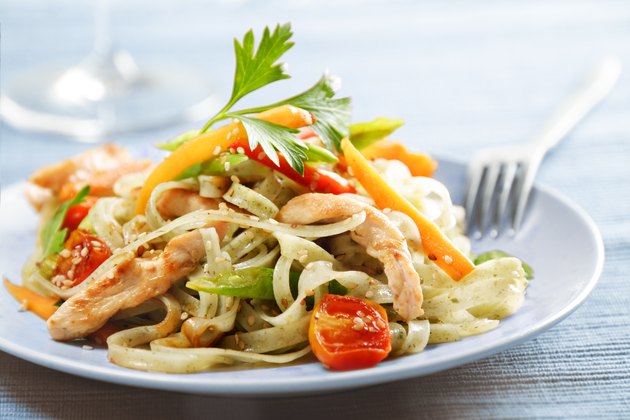 A well-balanced approach to your diet is considered the best method of regaining your pre-illness strength and energy levels, according to experts at the California Pacific Medical Center. Generally speaking, losing the junk food and focusing more on foods that include vital nutrients high in macronutrients like protein and complex carbohydrates are encouraged. The USDA's My Plate food template provides a basic overview of what your dinner or lunchtime plate should look like when you include servings of each of the food groups -- fruits, vegetables, grains, dairy products and protein-rich foods. This approach aids in adding essential nutrients back to your body to facilitate the recovery process and stave off illness-creating bacteria.
Foods to Eat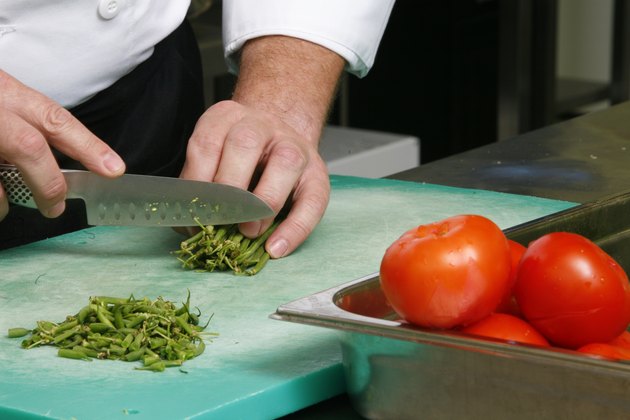 Plenty of fresh nonprocessed fruits and vegetables should be at the heart of your daily meal plan. Vitamin C, a vitamin responsible for bolstering your immune system's response, is found in abundance in tomatoes and citrus fruits. Consuming vitamin C foods with high-iron foods like meat, as advised by the CDC, aids in the vitamin's absorption. Carbohydrates are the body's chief source of energy, and complex carbs like those found in oats and sweet potatoes, for example, have a longer-lasting effect on your energy levels.
What to Avoid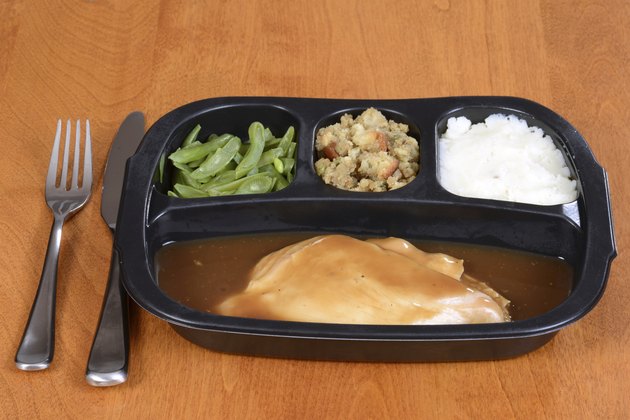 Besides heavily processed foods that are oftentimes stripped of their vitamin content during manufacturing, consuming high amounts of dietary protein is discouraged since as your digestive system is recovering, animal proteins are more difficult to digest. High-protein vegetable sources like whole oats, soy beans, cheeses, legumes and nuts should be included. Sugary snacks should be consumed in limited quantities.
Fluid Intake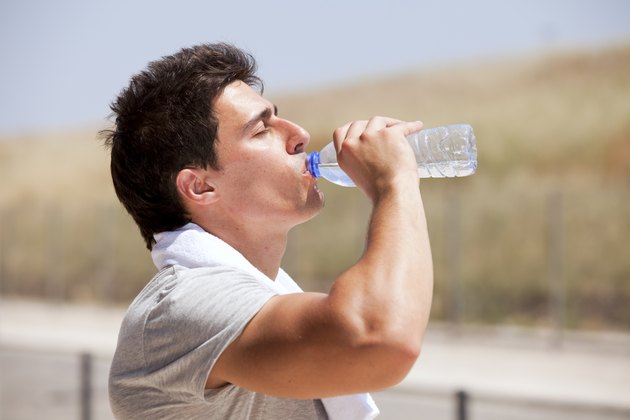 Unless you've been directly advised by your physician, aim for at least eight glasses of fresh water a day in an effort to keep your cells well saturated and to flush out any standing intestinal bacteria. Drinks like alcohol and highly caffeinated beverages like colas, teas and coffees should be avoided altogether, as these drinks not only have a diuretic effect but also inhibit iron absorption.