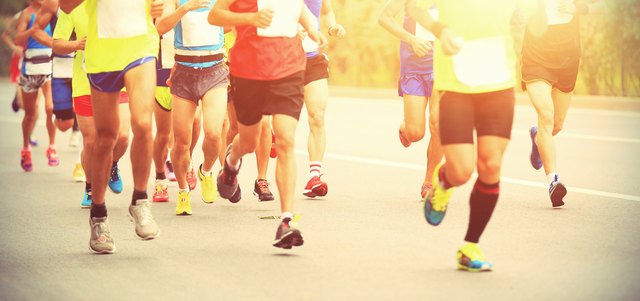 Just as people come in different shapes and sizes, the calves and calf muscles also vary considerably. Your calf may be narrow or wide, or they can be thin or bulky. The calf muscles may be longer in some individuals compared to others. The attachment between the calf muscles and the knee and ankle joints may also be higher or lower, thereby altering the shape and appearance of the calf.
Several factors determine the shape of your calf, including the structure of the calf muscles, genetics and the amount of fat in your legs. While exercise might build muscle or shed fat in the calf, there's not much you can do to change the genetic structure of your lower leg.
A Calf Primer
The calf muscle is located on the lower back part of the leg, predominantly made up of the muscles extending from the back of the knee to the ankle. The gastrocnemius is the calf muscle that is visible from the outside of your body, while soleus is the inner muscle.
Although the appearance of the calf has cosmetic value, the calf muscles also work together to raise your heel, support the knees and hips and promote proper circulation of blood in the legs.
Determining Factors of Calf Shape
Several factors including your daily routine and habitual exercises affect the shape of your calves. While ballet dancers often develop long and lean calf muscles, body builders usually have bulky legs. Improper training, focusing on the wrong muscle groups, may also lead to narrow or thin calves or your genes may be responsible for your skinny, "bird-like" legs.
Additionally, the length of your heels also impacts the size of your calf muscles, with shorter heels leading to larger or bulkier calves. Obese individuals may also have heavy calves as the excess fat in their body gets deposited in their legs.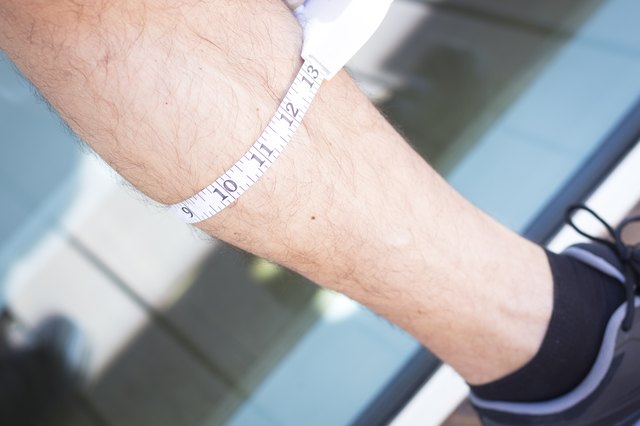 Shape Up
Appropriate strength training techniques to help stimulate the correct muscles in your calves may help shape the calf muscles. Improving the flexibility of the ankle joints and varying your exercise moves to include all the ranges of motion may also be beneficial.
Seated and standing calf raises and leg press machines can help develop muscular calves. Aerobic activities such as running, walking, jumping rope and cycling, on the other hand, can also shape your calves.
A Word of Warning
Women who tend to store fat in the lower parts of the body may store the excessive fat in calves. This excess fat may lead to blood clots and increase your risk of cardiovascular diseases. Swollen calves may also occur due to the retention of fluid in the legs as a result of poorly developed lymphatic system. You should talk to your doctor if you see significant changes in the shape of your calves.