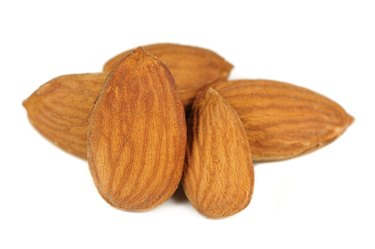 The South Beach Diet is a low-carbohydrate diet with three different phases. Phase 1 requires two snacks each day. Since phase 1 is more restricted than other stages of the diet, you must choose from three of the types of food allowed in this phase. If you need these snacks while you're at work, some of the choices are easy to bring along and munch on during a break or at your workspace.
Protein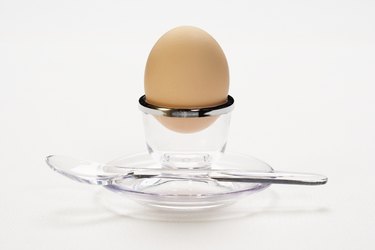 Protein snacks, such as lean meat and cheese, are allowed during phase 1 of the South Beach Diet. Some possibilities include a small amount of boiled ham with cheddar or provolone cheese, or a slice of turkey or chicken breast. You also can eat a piece or two of string cheese or 1/2 cup of cottage cheese. A hard-boiled egg works as a snack, as does 1/2 cup of sugar-free yogurt. Another option is drinking a glass of skim milk or soy milk.
Warm Vegetables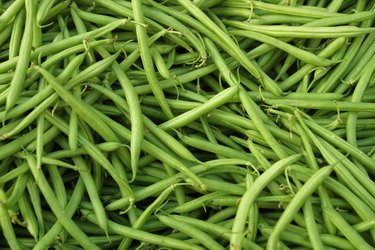 You may eat nearly any kind of vegetable in phase 1 of the South Beach Diet except starchy ones such as potatoes or corn. If you can heat up some veggies, have a small dish of either asparagus, black beans, butter beans, green or wax beans, or summer squash. Add a little cheese and tomato to the black beans for a Mexican flair.
Cool Vegetables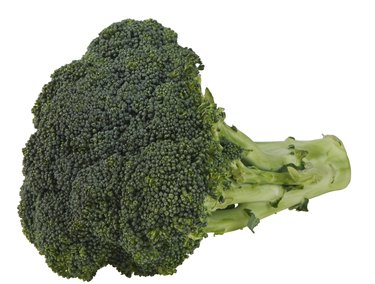 Many veggies make a great snack when eaten cool or at room temperature, and this may be a more convenient option for work days. Chop up your choice of broccoli, cauliflower, celery, cucumbers, mushrooms or zucchini, and carry the vegetables along in a small baggie or a plastic container. A glass of vegetable juice is another snack option for phase 1.
Nuts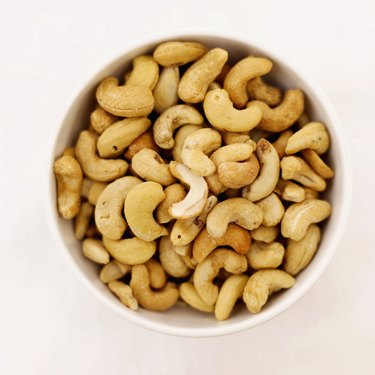 Nuts also are allowed as a snack in phase 1 of the South Beach Diet. You may have a certain amount of nuts per day, and the diet lists specifics for the type you choose. If you'd like to eat almonds, have a total of 15 dry roasted almonds one day. The same number of cashews, pecans or walnuts would be allowed on a different day. Phase 1 of the diet also allows a daily choice of four Brazil nuts, eight Macadamia nuts, 20 small peanuts or 30 dry roasted pistachios.