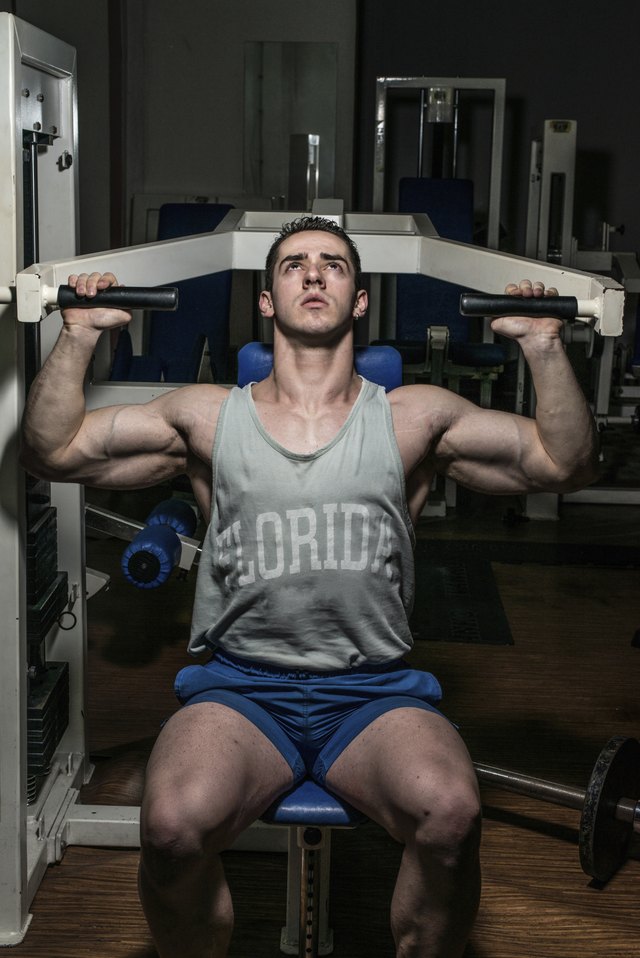 The shoulder blade or scapula is the back portion of the shoulder. Isolating exercises are based on movements of the shoulder -- but it is important to target muscles around them for stabilization.
Shrug
Shrugs work the upward and downward movement of the shoulders. Just take two dumbbells and put them at your side. Then lift shoulders while keeping arms at the side, and lower.
Frontal and Lateral Raise
Raises can either be done in the lateral or frontal plane. Take dumbbells in each hand. Then, raise either to the side or the front.
Reverse Fly
Flies work the back and the shoulders. Sometimes gyms have a machine for this. If not, take dumbbells and bend over at a 45-degree angle. Then raise arms to the side and lower.
Shoulder Press
Presses can be either seated, inclined, or standing. Each way works a different area of the shoulder and stabilizing muscles. Dumbbells and a bench are needed for all positions accept standing. For the press, take the dumbbells with your arms bent at chest level and press overhead.