Tuberculosis (TB) is a serious infection caused by the organism Mycobacterium tuberculosis. It is a communicable disease spread through the air by speaking, coughing or sneezing. TB may be latent (inactive) or active. Tuberculosis is treatable, but it may take up to a year to rid the body of it. It usually infects the lungs but occasionally strikes the kidneys, bones, lymph nodes, brain, urinary tract, skin or reproductive tract instead. Some people experience early signs of TB; others remain asymptomatic.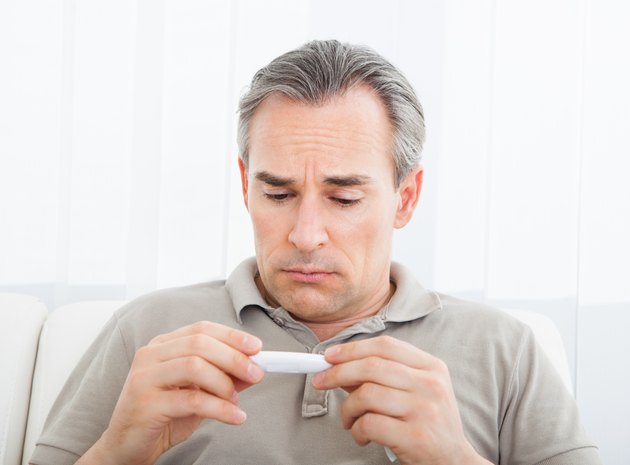 Night Sweats
An early sign of tuberculosis is sweating at night. This is a part of the infectious process that may continue as long as you have TB. Alternatively, this symptom may begin to improve after you initiate treatment.
Fever
The Foundation for Better Health Care reports that fever is another early indicator of tuberculosis. Fever is produced by the body in a futile attempt to eradicate the mycobacterium. This is usually low-grade and controllable with fever-reducing medication. The fevers may abate after treatment begins.
Weight Loss
A loss of appetite leads to weight loss early in the course of tuberculosis. This can be treated by eating high-calorie, nutritious meals and snacks that appeal to you. Your physician may prescribed medication to improve your appetite if needed.
Tiredness
Another early sign of tuberculosis is excessive tiredness. This is due to the body's attention to fighting the infection. Mandatory duties divided through the day with frequent rest periods.
Cough
Some individuals develop a cough early in the disease process. This cough is usually mild compared to the deep cough of the person with advanced, untreated TB. There is usually no need to treat the cough, but the mouth and nose must be properly covered with a disposable towel that is placed in a bag and sealed prior to disposal. Hand washing should be performed after coughing. Mayo Clinic explains that you may remain contagious for several weeks after treatment begins; your physician may advise you to wear a mask around others for a short period.
Is This an Emergency?
If you are experiencing serious medical symptoms, seek emergency treatment immediately.