Apple cider vinegar is commonly used for weight loss, but there are claims that it can be effective to treat candida, high cholesterol, yeast infections and even arthritis, according to Ray Sahelian, M.D. Although few studies have been conducted to prove these claims, there are few side effects to taking apple cider vinegar, so it might be worth a try.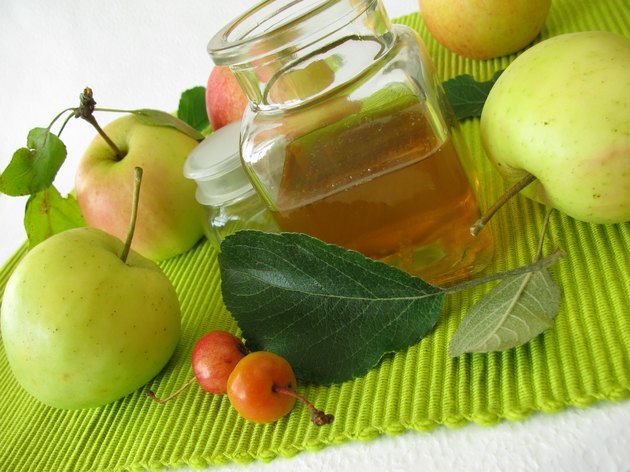 Ease of Use
One of the main advantages of taking apple cider vinegar pills instead of drinking the vinegar directly is that you don't have to deal with the taste. If you have a delicate stomach and are prone to heartburn or other digestive problems, pills are an easy solution. Take them with a lot of water to ensure they don't get stuck in your throat.
Options
Though apple cider vinegar is also available in liquid and powder form, there are only a few companies that produce supplements in those forms. There are many brands, however, that produce apple cider vinegar pills, so you have more options when it comes to strength, dosage and quality.
Supplements
One of the benefits of using the pills over other forms of apple cider vinegar is that many companies add other supplements to the mix. Vitamins, minerals and amino acids are all common options. Other brands add fat-burning or appetite-suppressant elements. Kelp boosts metabolism and is a common add-on as well.