Lipoflavonoid is a dietary supplement that purports to help people with Meniere's Syndrome and tinnitus. It's supposed to improve circulation in a person's inner ear, according to New Jersey manufacturer DSE Healthcare Solutions. It contains bioflavonoids and several vitamins and minerals. Side effects are possible when taking this supplement. It's best to consult a health care professional before adding Lipoflavonoid to a regimen, especially if taking other vitamins or supplements. Some vitamins can become harmful when they build up in the body. Vitamins also can do more harm than good under certain conditions, the Mayo Clinic says.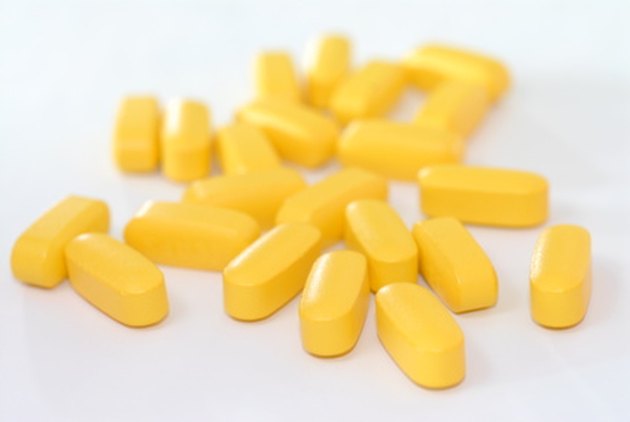 Urgent Side Effects
People are advised to call a doctor immediately if they notice certain side effects. These include vomiting, stomach pain or bloody diarrhea, according to Health Digest. Such symptoms can be related to a vitamin overdose, according to Drugs.com. In general, other vitamin overdose symptoms can include a tingly feeling in the mouth, hair loss, peeling skin, weight loss, changes in menstrual periods, severe headaches, severe back pain, muscle or joint pain, blood in the urine, and easy bruising or bleeding.
Bad Taste or Appetite Loss
Some less imminent side effects are possible when taking Lipoflavonoid. People who experience a bad taste in the mouth or a loss of appetite should evaluate their use of the supplement with a doctor, Health Digest says.
Gastrointestinal Issues
Constipation, diarrhea, an upset stomach, heartburn and nausea also are possible when taking Lipoflavonoid. Such symptoms need to be discussed with a health care provider, according to Health Digest.
Elimination Effects
Use of multivitamins such as Lipoflavonoid can make a person's urine bright yellow. It also can make stools darken. These side effects are normal, according to Health Digest.