The seated leg press is an exercise that will primarily train the quadriceps and hamstrings, but will also help develop the hip flexors and the gluteal muscles. Finding alternative exercises for the leg press is not difficult: the key is using complex lifts that use multiple joints, and multiple muscle groups, of the legs.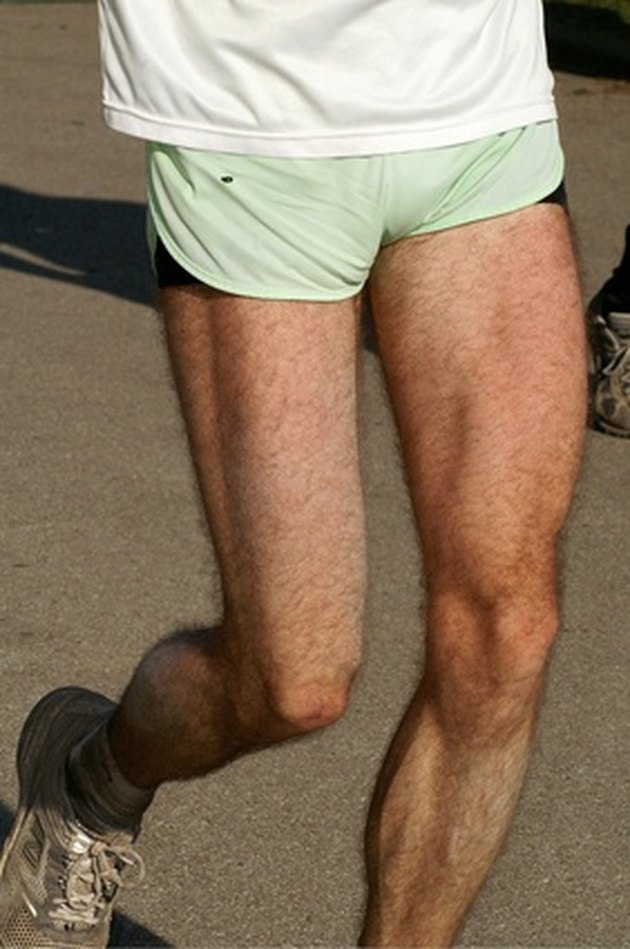 Parallel Squats
Performing squats to a depth where the thighs become parallel to the floor will train the same muscles, the quadriceps and hamstrings, as well many of the secondary movers, such as hip flexors and glutes, as the leg press. The key to successful squatting is making sure your hips drop low enough while maintaining an erect upper body with an arched back. Your toes should be slightly pointed out, at a width slightly wider than your shoulders. Your head should remain looking forward throughout the movement. Dumbbells held in the hands, or a barbell across the back of your shoulders, can be used as your source of resistance.
Leg Lunges
Leg lunges can activate the same muscles utilized by the seated leg press--as long as the knee of the lead leg is bent to a 90-degree angle and the thigh is parallel to the floor. In addition, the trail leg should be extended to as close to 180 degrees as possible. When stepping to get into the lunge position, be sure you are not leaning forward and that your flexed knee does not extend beyond your foot. When returning to a standing position, drive off the ground by driving your foot down and extending the bent knee. Keep your head looking forward and your back arched through the entire movement.
Dead Lifts
Deadlifts will activate the same muscle groups as the seated leg press--as long as strict form is followed. Getting into the proper starting position can be difficult, depending on your flexibility. In addition, the deadlift can be performed using a straight bar, hex bar or trap bar. When in the starting position, your feet should be slightly more narrow than shoulder-width. Your thighs should be parallel to the floor, with your back arched and chest spread. Use an underhand, overhand or neutral grip. Your arms should be straight and perpendicular to the ground while your head is looking at an upward angle. Standing up from the starting position is the main movement of the deadlift. The key is making sure you are not extending your legs and raising your hips too soon in the lift. If your hips rise, your back will have to handle the load, rather than the legs and hip flexors, where the resistance belongs.