Lamictal, the brand name for lamotrigine, is a prescription seizure medication that can be used by patients older than 2 years of age. This medication can also be used to control bipolar disorder symptoms in adult patients. Lamictal is an anticonvulsant that works by regulating the levels of specific chemicals within the brain. Gastrointestinal side effects of Lamictal can be uncomfortable and patients who experience these side effects should talk with a doctor.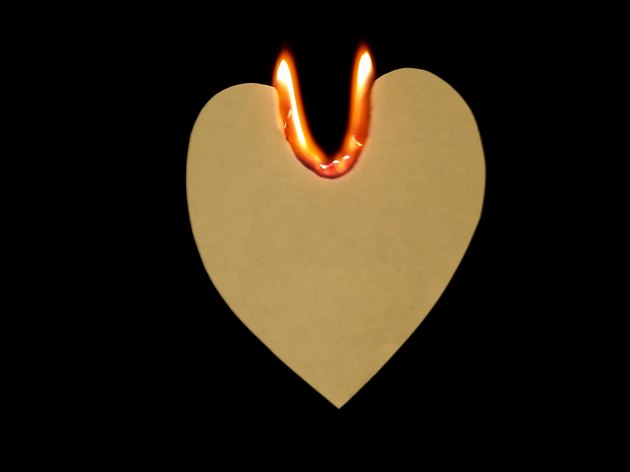 Nausea or Vomiting
Treatment with Lamictal can cause side effects of nausea or vomiting in certain patients, explains Medline Plus, a website of the National Institutes of Health. These stomach upset symptoms are uncomfortable and may contribute to a decrease in appetite in affected patients. In clinical trials for this medication, approximately 20 percent of patients developed nausea, while nearly 10 percent of patients experienced vomiting following Lamictal treatment, explains RxList, an online drug index for consumers. Eating a small snack or meal before taking a dose of Lamictal can help prevent the development of these side effects. Nausea or vomiting side effects of Lamictal are typically temporary and subside within a few hours of treatment.
Heartburn
After taking a dose of Lamictal, patients can experience an unusual burning sensation in the upper abdomen or chest, reports Medline Plus. This side effect called heartburn can also cause patients to develop pain or soreness in the chest or throat. Heartburn may last for several minutes or hours and can exacerbate sensations of nausea in certain patients.
Diarrhea or Constipation
Patients taking Lamictal can experience bowel movement changes as a side effect of treatment, warns PDR Health. Affected patients may experience frequent bowel movement urges that yield watery or loose stools. Alternatively, certain patients can have difficulty producing a regular bowel movement. Diarrhea and constipation can also contribute to abdominal bloating, cramping or discomfort in certain patients. Patients who experience severe or persistent bowel movement changes during Lamictal treatment should contact a doctor as soon as possible.
Stomach Pain
Lamictal can cause painful stomach or abdominal side effects in certain patients, explains Drugs.com, a peer-reviewed drug information website. Stomach pain can be uncomfortable and may occur in conjunction with other gastrointestinal side effects, such as nausea or bowel movement difficulties. Painful sensations within the stomach may radiate into the back or joints of affected patients. If these side effects persist, affected patients should contact a medical professional.
Is This an Emergency?
If you are experiencing serious medical symptoms, seek emergency treatment immediately.