Dancing is one of the best ways to keep your body toned and your cardiovascular system in check. But if you're a beginning dancer, finding an appropriately challenging workout may be an arduous task because there are so many dance workout DVDs on the market. Fortunately, there are a few dance exercise videos that cater particularly to beginners, as well as a few that are suitable for all levels of dance experience, giving you the opportunity to grow and progress with each workout.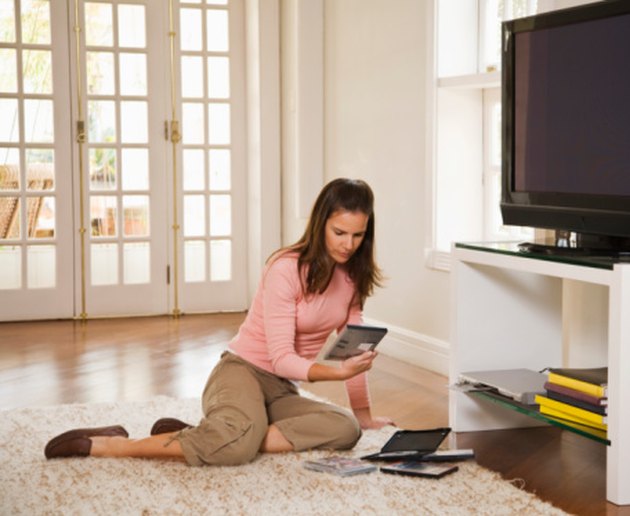 Goddess Workout
The Goddess Workout is a basic belly dance instructional and workout DVD. The instructor, Dolphina, breaks the workout into individual isolations, exercising each individual part of your body. She is gently encouraging and always emphasizes that you work within your capabilities, noting that you will gradually gain more control and ability with each movement. And, true to the nature of beginning belly dance, you will eventually start to notice muscles you never realized you had.
New York City Ballet Workout
The New York City Ballet Workout will challenge you in many ways. It focuses on strength, toning, precision, and technique, and even though you may not be able to complete all the exercises right away, it is easy to modify each exercise to cater to your abilities. For instance, you may want to hold a particular pose for only five seconds instead of a full 10. This kind of adaptation, if necessary, makes it easy for you, as a beginning dancer, to learn each exercise and, over time, see a noticeable improvement in your skills.
Cheryl Burke's Disco Abs
Designed to focus on your core muscles, Cheryl Burke's Disco Abs turns basic classic disco styling into a powerhouse workout. The three-DVD set starts easy and gives you room to grow into a more intermediate dancer. You'll roll your eyes at the classic, aerobic-instructor "feel the burn" and "drop those calories" comments, but you'll instantly recognize and respond to Burke's gentle but no-nonsense "Dancing with the Stars" instructional style.
Dance Workout for Dummies
The Dummies series has done everything, and Dance Workout for Dummies proves it. Designed specifically for the "dance challenged," Dance Workout for Dummies contains a 20-minute tutorial and offers on-screen tips and terms, making you feel like you're watching one of the Dummies books. Each of the two 20-minute workouts starts simply and at half-tempo, then works up to full speed, allowing you to get used to each step before having to blitz through it.
Hula Workout for Beginners
Hula Workout for Beginners breaks down Hawaii's story-dance tradition into easy and understandable steps perfect for beginners. You'll learn universal names for certain moves, as well as Hawaiian phrasing for the more traditional motions. This workout blends fluidity and control, as well as movements that may not be immediately comfortable for you--and if such is the case, that means you're doing them correctly!
10 Minute Solution: Dance Off Belly Fat
Consistent with its title, 10 Minute Solution: Dance Off Belly Fat offers a DVD of five 10-minute workouts, all of which focus on your abdominal muscles. With styles from aerobic to Latin to ballet, the DVD offers something for every taste and breaks down and cues each movement nicely, though quickly. If you're strapped for time, you can do one workout. If you have the time, you can blast through all of the workouts. If you don't like the order, or want to skip one or two workouts, you can use the DVD's menu to create a customized play list.