There's nothing more refreshing than sipping on an ice-cold lemonade on a sweltering summer day. But while that lemonade feels good going down, it's not the best choice for your body.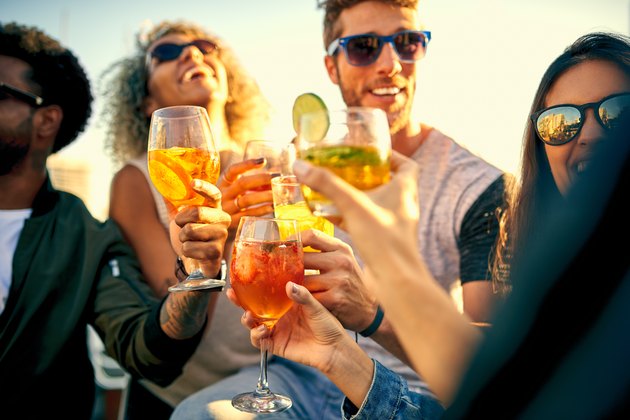 Many popular cool-down drinks — think juice, soda and fancy coffee beverages — are jam-packed with sugar. According to the American Heart Association, women should consume less than 25 grams of added sugars per day while men should limit themselves to 36 grams. To put that into perspective, a glass of lemonade can rack up more than 15 grams of sugar!
Instead of reaching for the sweet stuff, how about opting for a healthier drink that doesn't sacrifice flavor? We compiled five perfect cold drink recipes to get you through even the hottest summer day — all with less than 9 grams of sugar per serving!
1. Cold-Brew Coffee
Iced coffee on a hot day is one of the nicer things in life. And this homemade cold-brew is rich, sugar-free and will probably even save you a few bucks at the coffee shop. Plus, a study of nearly half-a-million people reports that people who drink at least one cup of Joe per day were observed to have lower rates of heart disease and cancer, the August 2018 study in JAMA Internal Medicine shows. As if you needed another reason to sip!
2. Creamy Avocado-Cucumber Smoothie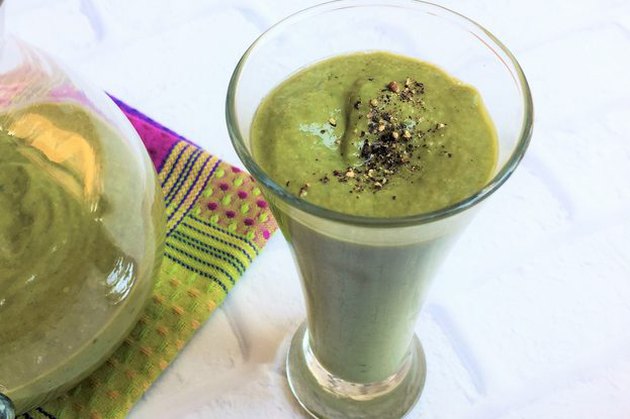 Want a refreshing cold drink that will keep you satiated until lunchtime rolls around? This nutrient-packed blend contains avocados, which are not only delicious but good for your heart, according to the American Heart Association. Avocados contain monounsaturated fats, which can help reduce LDL (bad) cholesterol. And thanks to the almond butter, this smoothie packs in an extra creamy punch.
3. Chocolatey Icy Frap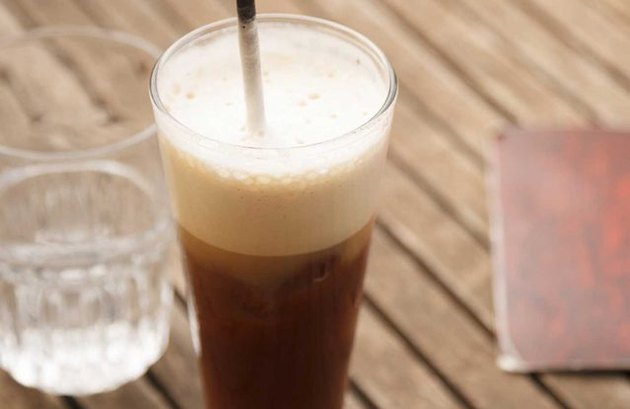 Let's talk about the ridiculous amount of sugar in blended coffee drinks: A 12-ounce Starbucks Mocha Frappuccino has 40 grams of sugar. So just one of those would amount to more than your daily allowance of the sweet stuff!
Meanwhile, this tasty home-made alternative has just 6 grams of sugar. Made with dark chocolate, this cocoa-spiked frappé is the perfect choice for summer — especially since dark chocolate is linked to protecting the skin from the sun's harmful UV light, a September 2009 study in the Journal of Cosmetic Dermatology found. Milk chocolate didn't render the same results, so choose a chocolate bar with a 70 percent cacao content or higher.
4. Sparkling Cucumber Refresher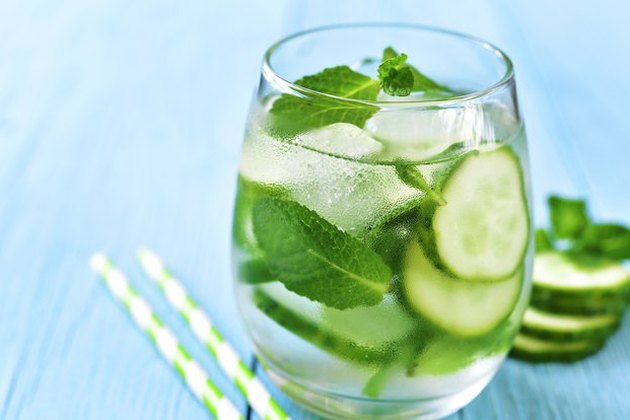 This wonderfully light and refreshing drink has just one gram of sugar per serving yet manages to pack in loads of flavor. Cucumber is high in vitamin K, which is crucial for healing wounds, helping blood clot (which comes in handy when you get a cut) and keeping our bones strong, according to the National Institutes of Health. It doesn't hurt that cucumber is 95 percent water and therefore incredibly hydrating on a hot day.
5. Pomegranate Iced Tea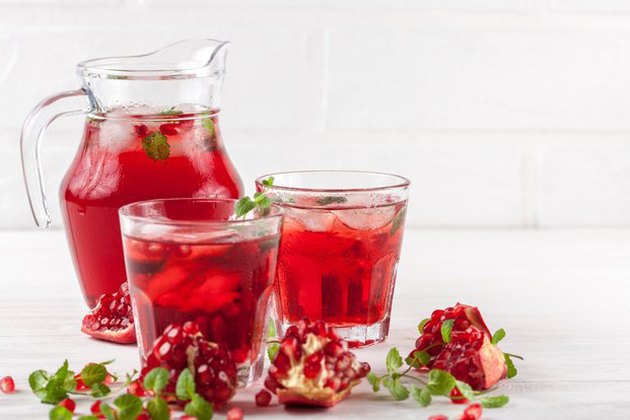 Unlike most pomegranate-based drinks, this tasty iced tea has just 8 grams of natural sugar per serving. And considering the health benefits of pomegranate, it's well worth it! A half-cup of pomegranate arils contains 10 percent of the recommended daily amount (RDA) of vitamin C and 12 percent of the RDA of vitamin K. And with just three ingredients, you can whip this cold drink up in a jiffy and make that pool party something special.