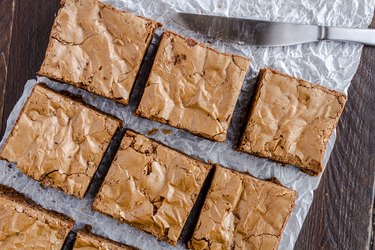 Think you can't indulge in a cookie or two when you're on keto? While the trendy diet is notorious for slashing carbs, there are ways to get your fix without undoing your progress.
Here, we've compiled six decadent, low-carb dessert recipes to satisfy your sweet tooth while you're in ketosis — all with less than 15 grams of carbs per serving!
1. Hemp Hearties
These bite-sized treats are packed with nutrient-dense seeds that are rich in healthy fats and perfect for the keto diet, Isabel Smith, RD, tells LIVESTRONG.com. Hemp hearts boast great nutrition — they're high in magnesium and iron — but they're not the only all-star seed in this recipe. The heart-healthy, fiber-rich chia seeds in these bites may help lower bad cholesterol and slow digestion, according to Harvard School of Public Health. That means they may prevent blood sugar spikes and help you feel full for longer.
2. Lemon Almond Chai Cookies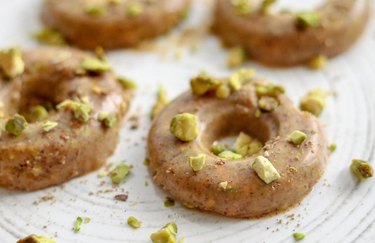 These light, lemony cookies are perfect for those watching their sugar and carb intake. The coconut oil, almond butter and pistachios pack a ton of healthy fats, which is right on target with the keto diet, according to Smith. Plus, by using a fragrant chai blend and the keto-approved, erythritol-based sweetener Swerve, these cookies have a lovely, complex flavor without being too sweet.
3. Raspberry Delight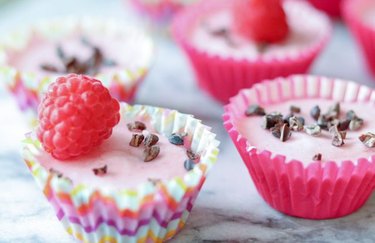 Fresh raspberries steal the show in these keto-approved fat bombs. With less than 6 grams of sugar — and an impressive 8 grams of fiber — per cup, raspberries are an ideal option for keto dieters trying to keep their sugar intake at a minimum while getting some fiber into their meal plan. The best part? You don't need to slave over the stove to make these sweets. Simply mix the ingredients and chill for 30 minutes.
4. Keto Blueberry Muffins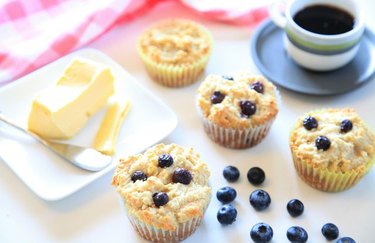 Low-carb muffins? Sign us up! At a mere 8 grams of carbs per serving, these fluffy, moist muffins may skimp on the sugar, but not on flavor. The secret? Almond flour. Made from nutrient-dense almonds, almond flour is naturally low-carb, making it the perfect ingredient for keto-friendly baking. Plus, almonds provide healthy fats, which are the cornerstone of the keto diet, says Smith.
5. Pumpkin Swirl Brownies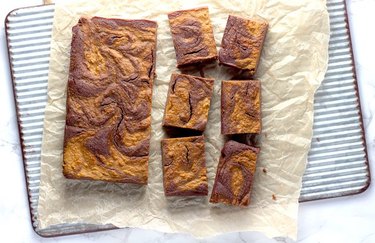 This fudgy brownie recipe is perfect for pumpkin spice lovers. Plus, these brownies contain unsweetened cocoa powder to satisfy your chocolate cravings, guilt-free. They also include healthy, high-fat ingredients like MCT-rich coconut oil and choline-packed eggs.
Tip
Since most people's carb allowance on keto is around 30 grams per day, you may want to eat half a portion of these brownies, which clocks in at 6.5 grams of carbs, suggests Smith.
6. Chocolatey Icy Frappé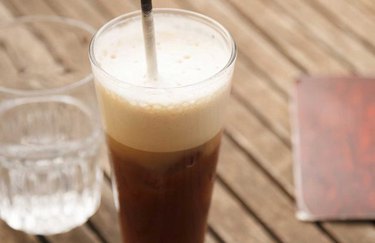 Who needs Starbucks when you can make your own keto-friendly iced treat? If you're on keto, low-carb beverages like coffee are king. At just 9 grams of carbs per serving, this frappé is sure to hit the sweet spot without kicking you out of ketosis. This recipe uses extra dark chocolate to keep the sugar low and the flavor super rich.