For people who can't eat gluten or are simply looking to cut back, buckwheat can raise a red flag. After all, considering the name is buck_wheat_, it must be off limits, right? Not exactly.
Despite its misleading name, buckwheat isn't actually a form of wheat; they're not even related. Buckwheat is technically a seed, according to the Whole Grains Council, although it's also called a pseudocereal, aka not quite a grain but similar to one. Buckwheat is naturally gluten-free and generally safe to eat for people with celiac disease or a gluten sensitivity. But there are still some things to consider before you dig in.
Buckwheat Basics
Buckwheat is commonly eaten as flour or in the form of groats, the plant's seed kernels, according to the Whole Grains Council. Adding a distinct nutty flavor to any dish, buckwheat appears in foods across cultures, like Korean buckwheat noodles, Italian pizzoccheri pasta and French galettes.
Like oatmeal, buckwheat groats expand when cooked with liquid and clump together, according to the Whole Grains Council. To keep the groats separate and prevent buckwheat from sticking, groats are often roasted. When they're roasted, buckwheat groats are called kasha, the brown quinoa-looking kernels you may have seen sprinkled on top of a salad or mixed with rice in a grain bowl.
When it comes to enjoying buckwheat, you've got lots of options. Buckwheat flour can serve as a gluten-free alternative in many recipes. You can swap it into your favorite cookie recipe, says Isabel Smith, RD, or you can shop for pre-made gluten-free mixes for brownies or pancakes.
In groat form, you can use buckwheat in place of quinoa, rice or oats. Or roast them to make a traditional kasha in butter with leeks, suggests Moe Schlachter, RD, president of Houston Family Nutrition, then drape it over cooked gluten-free pasta. "Bowtie pasta if you want to stay true to the dish's Eastern European roots," he says.
Making Sure Buckwheat Is Gluten-Free
Although buckwheat is naturally free of gluten, certain products made with it may not be. Buckwheat might be mixed with non-gluten-free ingredients or accidentally exposed to foods containing gluten in manufacturing facilities, called cross-contamination, Smith says. And foods made with buckwheat, like soba noodles, might also contain other ingredients with gluten.
There are several ways to verify that your buckwheat is truly gluten-free, Schlachter says. He recommends first checking the ingredient panel to ensure the buckwheat product (flour included) is free of any gluten-containing ingredients like wheat, rye or barley.
You can also look for a seal from the Gluten-Free Certification Organization, Schlachter says. This internationally recognized group certifies tens of thousands of products as gluten-free and tests them strictly. A product with this seal contains fewer than 10 parts per million of gluten; currently, there's no testing method sensitive enough to say there's absolutely zero gluten in a product.
Ready to give buckwheat a try? Start with these gluten-free buckwheat products and trusted brands.
Anthony's Organic Buckwheat Groats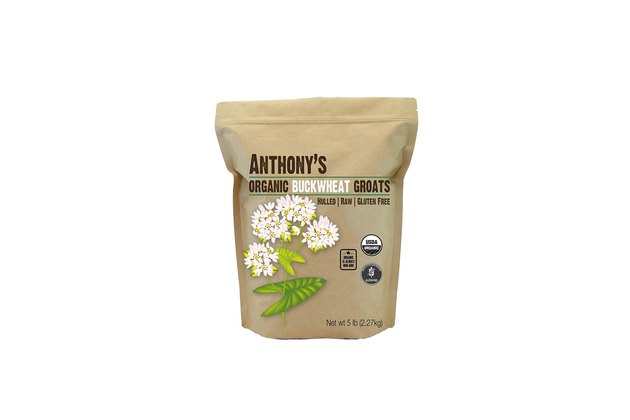 With nothing but buckwheat groats on the ingredients label, Anthony's is USDA-certified organic and certified gluten-free by the National Celiac Association. These groats can be eaten as is, toasted, cooked or even ground into flour.
Bob's Red Mill Gluten-Free Creamy Buckwheat Breakfast Cereal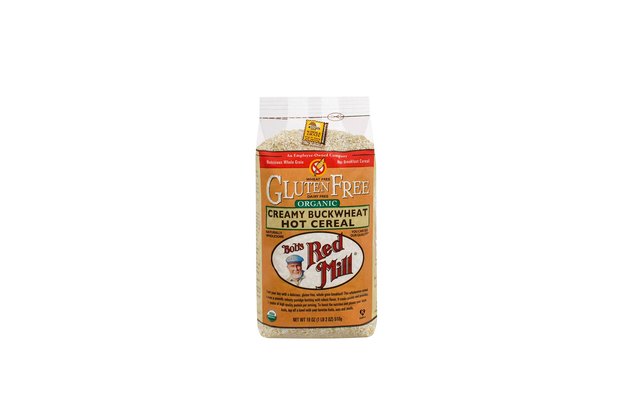 Smith recommends Bob's Red Mill for your gluten-free buckwheat products, which are popular sellers on Amazon. While this pick isn't certified gluten-free, Bob's Red Mill uses a test called the ELISA Gluten Assay to confirm these milled groats don't contain gluten.
Le Pain des Fleurs 100% Organic Buckwheat Crispbread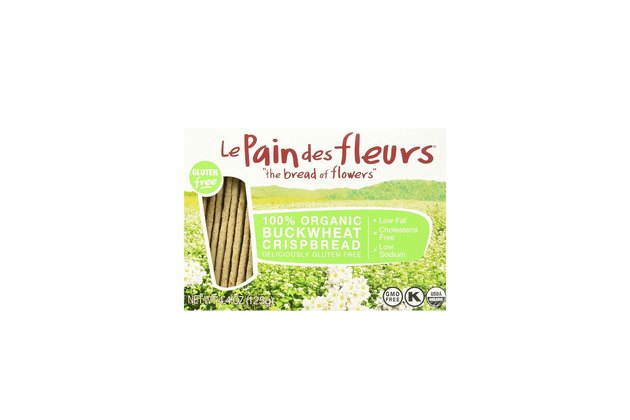 For people seeking a crunchy snack, Le Pain des Fleurs Crispbread is a great gluten-free buckwheat cracker option, Smith says. The savory crisps are USDA-certified organic and certified gluten-free by the French Association of Gluten Intolerance.