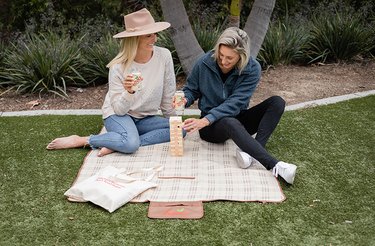 So you've decided to cut back on sugar. You've started cooking lower-sugar meals, eating less dessert and making a conscious effort to check out the amount of sugar in the foods you're eating.
All steps in the right direction, but what about the sugar in the beverages you're drinking? Turns out, water isn't the only zero-sugar sip out there. There's another zero-sugar option for when you're in the mood for something tastier: Zevia Creamy Root Beer.
Zevia Creamy Root Beer is naturally sweetened with plant-based stevia leaf extract and full of velvety smooth, timeless root beer flavor. It's the newest flavor addition to the zero-sugar lineup, which includes fan favorites Cola, Black Cherry and Ginger Ale, all of which can help support an overall lower-sugar lifestyle.
Whether you're looking for something to sip pool-side this summer or want a beverage to bring to a family BBQ, a 10-pack of cans does the trick. And if you want an extra tasty treat, just add a scoop of vanilla ice cream and your Zevia soda of choice to a frosty mug. Keep scrolling for four simple, better-for-you recipes to enjoy,
1. Creamy Root Beer Float
Vanilla ice cream
Zevia Creamy Root Beer
Spoon a scoop or two of vanilla ice cream into a tall glass.
Slowly pour root beer into the glass, allowing the foam to rise and then recede before adding more root beer.
Serve, and enjoy!
2. Chocolate Creamy Root Beer Fudge Pops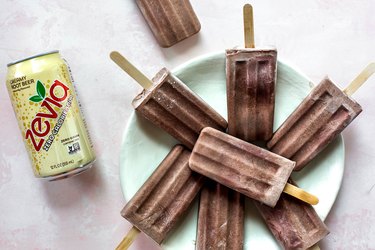 1 can Zevia Creamy Root Beer
1 cup coconut milk
1/2 cup unsweetened cacao powder
1 tsp vanilla extract
Pinch of salt
Mix all ingredients together in a bowl until smooth.
Pour into popsicle mold and freeze overnight.
3. Creamy Root Beer Float Pops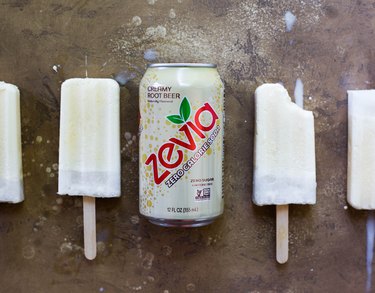 2 cans Zevia Creamy Root Beer
1 pint sugar-free vanilla ice cream
Let ice cream sit at room temperature for 15 minutes to soften.
Spoon about 2 tablespoons of ice cream into the bottom of the each popsicle mold.
Pour Zevia Creamy Root Beer in slowly to the top and freeze overnight.
Tip
You can also choose to mix the Creamy Root Beer and ice cream together beforehand for a more thorough mixture.
4. Creamy Root Beer Mudslide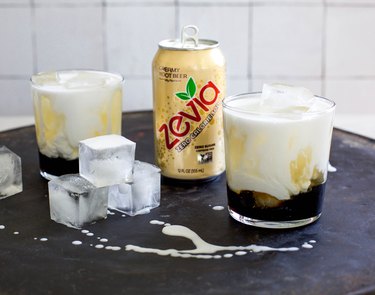 2 cans Zevia Creamy Root Beer
1/2 cup coconut milk (or other non-dairy milk/cream)
2 oz. vodka
4 oz. coffee liqueur
Fill two glasses with ice.
Pour half of the liqueur and coconut milk into each glass.
Top off with Zevia Creamy Root Beer and serve immediately.
​Ready to sip on zero-sugar soda all summer long? The first 100 people to order get free shipping on their Zevia Creamy Root Beer purchase with code LIVESTRONGCRB. And if you're feeling lucky, you can click here to enter to win a whole case.​
​Abbreviated Rules: NO PURCHASE NECESSARY TO ENTER OR WIN. A PURCHASE DOES NOT IMPROVE ODDS OF WINNING. Void where prohibited by law. Zevia Livestrong Giveaway begins at 12:01AM PST on Tuesday, June 22nd and ends at 11:59AM PST on Friday, June 25th. Open only to legal residents of the 50 U.S. and D.C. who are at least 18 (19 years or older in AL and NE; 21 years or older in MS) at the time of entry. Odds of winning depend on the number of eligible entries received. For complete details, including free method of entry, see the Official Rules at https://www.zevia.com/blogs/news/livestrong-giveaway. Sponsored by Zevia LLC​