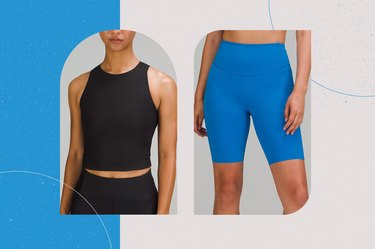 Right behind spring and summer, fall marathon season is my favorite time of year. It's something I've looked forward to and trained for every year since 2019 when I completed my first 26.2. Despite fall races usually happening between September and November, lately they've felt more like summer races with the warmer weather the northeast has been experiencing lately during winter months.
In November 2022, my big race was the TCS New York City Marathon. It's long been a dream of mine to be a part of this race. The NYC Marathon is the largest marathon in the world with about 50,000 people participating. It was no doubt the biggest event I've ever been a part of.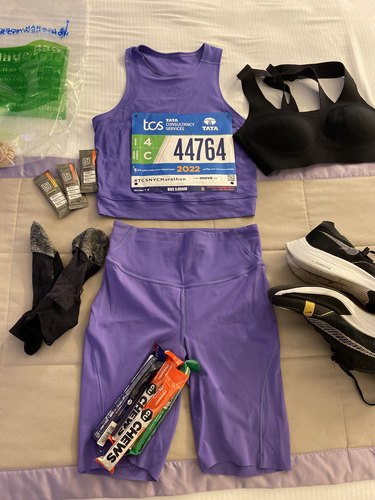 Features and Functionality
A November race probably has you thinking of an outfit comprised of running tights, a long sleeve shirt and maybe even some ear warmers. Wrong, not this time!
It was unseasonably warm for fall, and rising temperatures throughout race week had a lot of runners nervous — myself included. In fact, the day of the marathon, there were near-record highs in New York, reaching the mid-70s. To say that's less than ideal weather for a marathon is a major understatement.
One thing you should know about me is that I love to match. A matching workout set feels like peak "I've got my life together, and I'm going to crush this race." So there was no question I wanted to find a matching top and bottom.
With the hot weather at top of mind, I chose the the SenseKnit Running Tank Top for its breathability and sweat-wicking, quick-drying material. The fabric is extremely soft and smooth, giving it a "barely there" effect. The cherry on top is that it came in my favorite color, purple (Lululemon calls it indigo).
A few days before my race I did a short run in this top to make sure it felt good. Pro tip: When picking a race day outfit, make sure it's comfortable and do a test run before committing to it. You'll be spending a lot of time in these clothes!
Ultimately the product features lived up to the hype. As the heat set in, this top kept me cool. Throughout the race I also poured water on myself to prevent overheating, but the tank top never appeared to be soaked with water, thanks to it's quick-drying capabilities.
The tank paired perfectly with the Base Pace High-Rise Short like two peas in a pod. Selecting shorts have always been a little tricky for me because I look for certain criteria. They can't ride up while running (wedgies are never fun), they have to be lightweight and preferably have pockets. The Base Pace High-Rise Short checked almost all of those boxes, besides the pockets.
Similar to the SenseKnit Running Tank Top, these shorts are made with sweat-wicking and breathable material. They stayed in one place the entire time, and their 8-inch length and silicone grips on the hem kept them from creeping up.
But my favorite thing about these shorts is they're seamless, making them incredibly comfortable and smooth with every stride. And just like the top, they appeared dry even with all of my sweat and the water I poured on myself.
Get Your Own Lululemon SenseKnit Tank and Base Pace Shorts
This marathon was both brutal and one of the best days of my life. There's nothing I would change — except, of course, the forecast. But because I had no control over that, it was the best it could have possibly been. I even set a new marathon personal record!
‌If you're looking for a lightweight outfit that make you feel like you can run forever, I can't recommend these items enough. Happy running!‌