According to Spine Universe, poor posture--where the shoulders are hunched and your head juts forward--is one of the leading causes of neck injuries and neck pain. Constantly reminding yourself to sit and stand up straight are a good start for improving posture. There are also some specific exercises you can do to ease neck pain and train your muscles to adopt a more upright stance.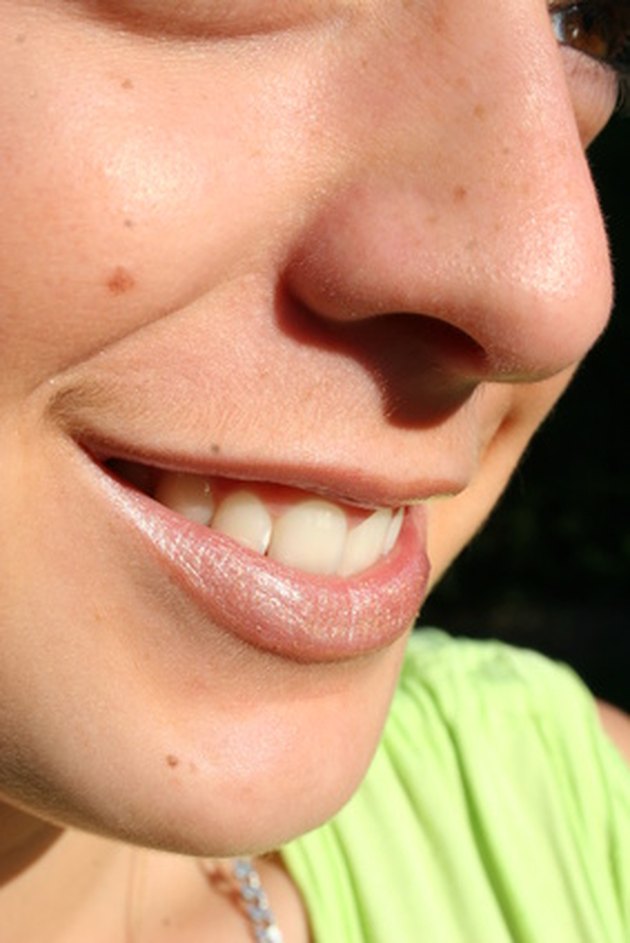 Precautions
Sitting at a desk, working on a computer and driving are some of the main causes of poor posture and related neck pain, says StepsPhysiotherapy.com. However, it is important that you get an accurate diagnosis from your doctor before you start doing any rehabilitation exercises for your neck, says The Physiotherapy Site. You should not feel any pain while performing these exercises and you should always use slow, smooth movements to avoid injury.
Neck Flexion and Extension
Stand up straight with your shoulders back and slowly bring your chin down toward your chest so you are looking at the floor, says The Physiotherapy Site. The muscles in the back of your neck are usually quite tight from working hard to keep your head up all day, and this exercise gives them a nice stretch. Do five slow repetitions, then perform the reverse movement, gently flipping your head back so you're looking up toward the ceiling. The Physiotherapy Site advises to use smooth movements--no jerking--and don't force your neck back further than is comfortable. Slowly return to the start position and repeat five times.
Seated Chin Tuck
Sit in a chair with your back firmly supported by a wall or the back of the chair--if it's sturdy, says NeckExercises.net. Make sure the back of your head, shoulders and upper back are against the wall, you are looking straight ahead and the underside of your chin is level with the floor. Slowly move your chin back and slightly down so your ears are in line with your shoulders and you feel a stretch in the back of your neck. Hold for 10 seconds and release. Do a couple of sets of 10 repetitions every day, if you can. You can also perform this exercise while lying flat out on the floor.