In the United States, the vast majority of soybeans, 87 percent, are genetically modified organisms, also known as GMOs, according to GMO Compass. These soybeans, which are primarily used for livestock feed, have been altered to include a gene that combats herbicides. According to Natural News, GMO soy is also found in up to 70 percent of food products in U.S. supermarkets, including cereals, breads, soy milk, pasta and meat. GMO soybeans are thought to have potentially dangerous effects on the environment and on human health.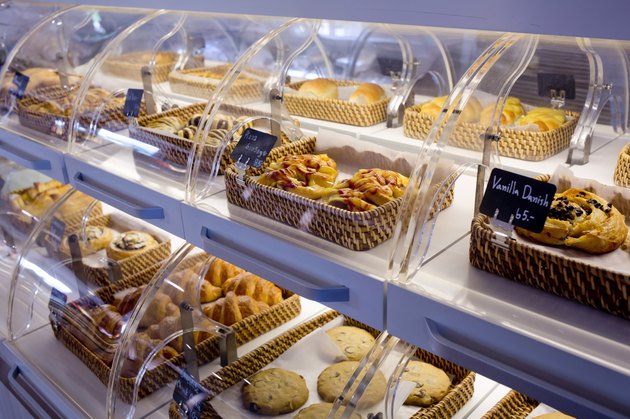 Liver Changes
According to Molecular Geneticist Molecular geneticist Michael Antoniou on the Natural News website, GMO soy has been found to alter the activity of the liver in mice and rabbits. According to Antoniou, these findings suggest possible liver damage and toxemia related to GMO soybean consumption.
Alllergic Reactions
According to the ProQuest website, the incorporation of a gene into a plant may unintentionally create a new allergen or set off an allergic reaction in people who are highly sensitive. For example, some children have severe allergies to peanuts. ProQuest reports that for this reason, a proposal to transfer a gene from Brazil nuts into soybeans was discarded.
Infant Mortality and Sterility
According to a study conducted at the Russian Academy of Sciences and the National Association for Gene Security and cited on the Huffington Post, GMO soybeans may be linked to infant mortality and inability to conceive. In a two-year study of hamsters, biologist Alexey V. Surov and colleagues found that after three generations, most of the GMO-soy fed hamsters lost the ability to reproduce. There was also a higher infant mortality rate among hamster pups in the GMO soy-fed group.
Herbicidal Dangers
Another danger of herbicide-resistant soybeans, reports Natural News, is the herbicides themselves. Because GMO soybeans are resistant to the herbicide glyphosate, they can be treated with these herbicides without being destroyed. However, Natural News cites studies of glyphosate on human placental, kidney and umbilical cord cells in which these cells died within 24 hours.