A mini stroke, also known as a transient ischemic attack or a TIA, occurs when the blood flow to the brain is blocked temporarily. It often causes symptoms that mimic those of a stroke; however, according MayoClinic.com, these symptoms completely resolve between two and 24 hours. Unlike a stroke, a TIA leaves no long-term effects though there are short-term side effects.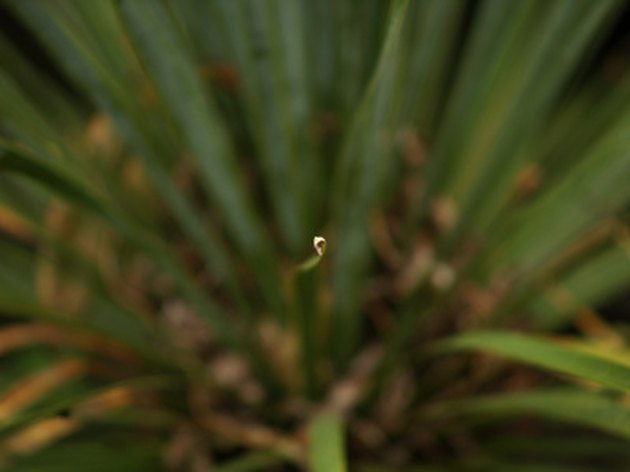 Visual Changes
During and immediately after a TIA, a person may experience unusual changes to vision or the visual field. He may experience blurry or double vision, or temporarily lose part of the visual field. Some examples of visual field loss include tunnel vision and a visual field cut on one side. According to MayoClinic.com, a TIA may also cause temporary blindness in one or both eyes.
Sensory Changes
A TIA can also cause unusual skin sensations. These include anything from a feeling of "pins and needles" to complete numbness, often just on one side of the body. MedlinePlus also reports that a TIA can change the way sensations are felt, making it difficult to distinguish hot from cold, or to interpret feelings of pain or pressure. The onset of sensation changes is usually sudden.
Clumsiness
After a TIA, a person may have difficulty coordinating her movements. This includes difficulties with fine motor tasks such as writing and fastening buttons, as well as gross motor tasks such as standing and walking. According to MedlinePlus, a TIA may cause difficulties with balance, making a person unsteady on her feet. Another potential cause of clumsy walking is vertigo, another possible side effect of a TIA.
Weakness
Like sensation, muscle strength may be affected during and after a TIA. MayoClinic.com reports that the onset of muscle weakness is often very sudden, and generally only affects one side of the body. A TIA can cause anything from minor muscle weakness all the way to complete paralysis of a limb. This weakness may be present in the arm, leg or face, or all three.
Headache
A sudden, severe headache can be one of the first signs of a TIA, according to the American Heart Association. In fact, it is often considered to be a warning sign of a TIA or a stroke. Like other TIA symptoms, the headache subsides within several hours.
Confusion
Like a stroke, a TIA can cause a person to seem temporarily confused. This includes difficulty solving problems, or with memory recall. Additionally, MedlinePlus reports that a person having a TIA may have difficulty speaking, or understanding other people when he speaks. He may also act strangely, demonstrating personality or behavioral changes.
Is This an Emergency?
If you are experiencing serious medical symptoms, seek emergency treatment immediately.