Xylitol and sorbitol are sugar substitutes commonly found in foods labeled "sugar free" or "no sugar added." People on a diet, or those with diabetes, may be inclined to choose food and snacks containing xylitol or sorbitol as a way to reduce their sugar intake. Xylitol and sorbitol are safe to consume in low to moderate amounts. However, high amounts may cause unwanted side effects. If the side effects become too bothersome, limit or avoid eating foods containing these ingredients.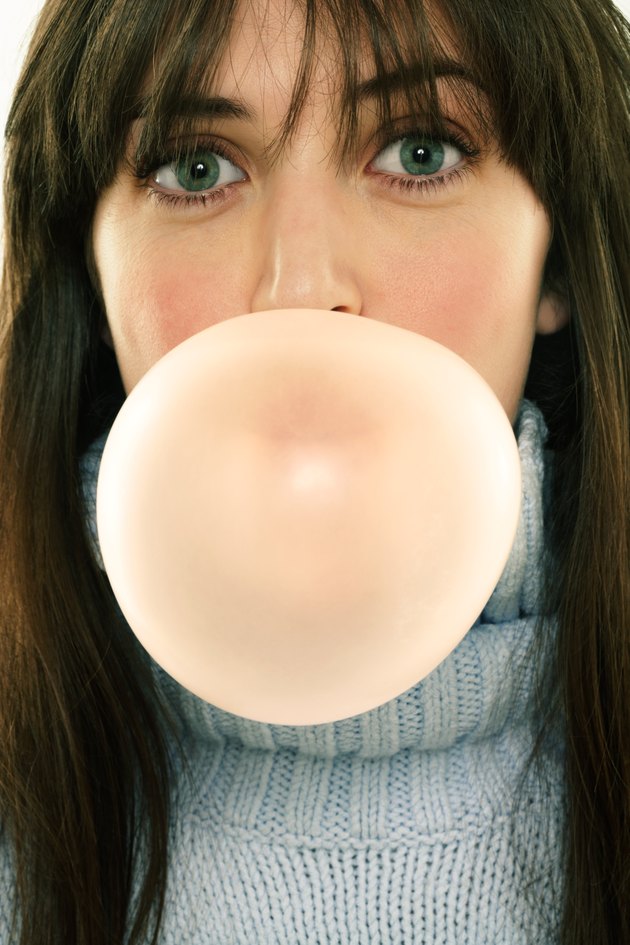 Sugar Alcohols 101
Xylitol and sorbitol are classified as sugar alcohols, but don't let the name fool you; they do not contain ethanol, the substance found in alcoholic beverages. You can find sugar alcohols in hard candies, cookies, soft drinks and other snacks labeled "sugar-free." Xylitol is found naturally in fruit, vegetables, mushrooms and some cereals. In general, it's less sweet than sugar. Sorbitol is found in fruits and vegetables also and is commonly made from corn syrup. It's about 50 percent as sweet as sugar.
Side Effects of Sugar Alcohols
Sugar alcohols are difficult for the body to digest, so the most common side effects are gastrointestinal in nature. Side effects include bloating, nausea and diarrhea when eaten in excess amounts. Drugs.com indicates that gastrointestinal side effects occur when doses of xylitol exceed 40 to 50 grams per day. The amount of sugar alcohols in packaged foods varies widely, so it's crucial to read food labels. A typical sugar-free candy bar may contain 29 grams of sugar alcohols, while hard candies may contain 5 grams per serving. Sensitivity to sugar alcohols is highly individual. Some people can tolerate small amounts only. Therefore, it's crucial to assess your individual tolerance.
Moderation Still Crucial
Even though sugar alcohols are sugar-free, it's important not to think of this as a free pass to eat as much as you want. Sugar alcohols do contain calories, about 1.5 to 3 calories per gram, compared to sugar, which contains 4 calories per gram. In addition to gastrointestinal symptoms, weight gain has occurred in people who chose to eat sugar alcohols to excess, according to Yale-New Haven Hospital. Many foods containing sugar alcohols still contain a significant amount of carbohydrates, calories and fat, according to the American Diabetes Association.
A Note For Those With Diabetes
If you have diabetes, be aware that sugar alcohols are still a form of carbohydrate and do affect your blood sugar levels, although to a lesser extent than sugar. It's recommended that you count the carbohydrates from xylitol, sorbitol and other sugar alcohols toward the daily carbohydrate goal your doctor sets for you. To do this, subtract half of the grams of sugar alcohol from the total grams of carbohydrate listed on food labels, according to the University of California-San Francisco. The U.S Food and Drug Administration requires food manufacturers to display a "laxative effect" warning on labels if you could ingest 50 grams of sorbitol from the food in a day, according to the Center for Science in the Public Interest. In general, it's best to eat sweets and desserts occasionally, rather than regularly.