Sometimes you want something a bit more pizazzy than water — like a diet soda. But if you have a rare hereditary disorder known as phenylketonuria (PKU), you need to limit your intake of phenylalanine, found in aspartame. For this, and other reasons, you may want a diet soda without aspartame.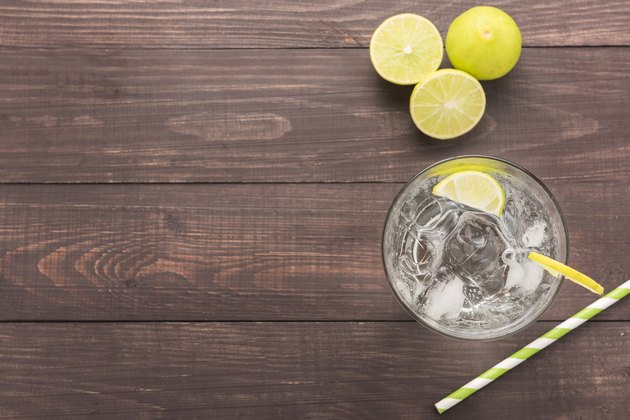 Don't worry. Finding a diet drink without aspartame isn't that hard. Even some of the most common brands, such as Coca-Cola and Pepsi, have options.
Tip
Many diet sodas without aspartame are available, including Diet Coke with Splenda, Coca-Cola Life and Diet Pepsi with Splenda.
What Is Aspartame?
Aspartame is a sugar substitute approximately 200 times sweeter than table sugar, so just a small amount is needed to sweeten food or beverages. Although it contains 4 calories per gram, the same number of calories in sugar, far less is needed to achieve sweetness, so, according to the International Food Information Council Foundation, it adds negligible calories to food.
It's one of the most popular artificial sweeteners, according to information provided by the University of Alabama at Birmingham. Aspartame is composed of aspartic acid and phenylalanine, two amino acids.
How Much Aspartame Is Safe?
The FDA says the acceptable daily intake for aspartame is 50 milligrams per kilogram of body weight, per day. This means that a person who weighs 150 pounds can safely consume 3,400 milligrams of the artificial sweetener – or approximately 19 cans of diet soda — every day.
For some people, however, consumption of aspartame is not safe. A hereditary disorder called phenylketonuria requires you strictly limit your intake of phenylalanine, one of the components of aspartame. Always choose diet drinks without aspartame if you have this condition.
The amino acids phenylalanine and aspartic acid are present in natural foods, however, so aspartame isn't the only source. The Academy of Nutrition and Dietetics points out that a serving of nonfat milk provides six to nine more of the amino acid phenylalanine and 13 times more aspartic acid than a beverage sweetened with aspartame.
Does Aspartame Cause Cancer?
The American Cancer Society notes that some rumors pointing to aspartame causing cancer do exist, but affirms that major health organizations have not found this to be true.
Regulatory Toxicology and Pharmacology published a meta analysis in April 2019 concluding that current evidence shows that consumption of low- and no-calorie sweeteners and beverages, including those containing aspartame, are not associated with an increased risk of cancer in humans.
What About Recent Aspartame Research?
Why Is Aspartame Used?
The Coca-Cola Company, for example, explains that too much sugar in the diet isn't healthy. Reduced and no-sugar versions of drinks provide a way to cut back on sugar without having to give up the beverages you enjoy.
Even though major health organizations haven't come out against consumption of aspartame-containing drinks, you may choose to avoid them in an abundance of caution.
Diet Soda Without Aspartame