Most food items, ingredients and dishes that start with the letter "x" originate from countries outside the United States — Greece, Italy and Mexico, for example. Although some have indigenous origins, including the Aztec civilization of Mexico, they have evolved and have been adopted by modern cultures in their home countries and in the United States. Numerous food items familiar to American consumers start with the letter in other languages; mushrooms in Catalan, for instance, are "xampinyons."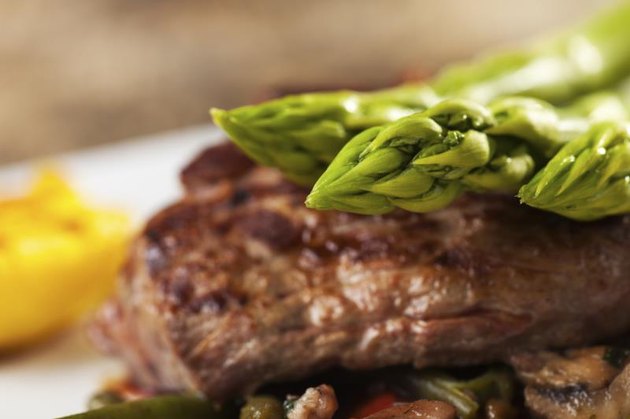 Here are some "x"-foods you might recognize:
Xanthan Gum Ever wonder how some salad dressings remain mixed without having to shake them? Most likely, they contain xanthan gum, usually derived from the fermentation of corn sugar. Xanthan gum is essential for stabilizing, emulsifying and thickening foods — think yogurt, sour cream, salad and gravies, for example. It is also commonly used as a substitute for gluten to add volume to gluten-free baked goods.
Xavier Soup Xavier soup, also known as Xaver suppe, is an Italian dumpling soup made with chicken stock that is traditionally served on the feast day of St. Francis Xavier in early December. The dumplings, which make up the main component of the soup, are made with Parmesan cheese, and the stock can be store-bought although purists encourage you to make it from scratch. The soup usually comes garnished with parsley or chervil, also called French parsley.
Xavier Steak
Xavier steak has three primary components: a steak, cooked or canned asparagus and Swiss cheese. Grill the steak, top with asparagus, then melt the cheese over the combo. You can also add Worcestershire sauce or a different kind of cheese to switch things up a bit.
Xinomavro Grapes When it comes to wines, the ancient Greeks mastered a number of grape varieties in their region and transformed them into the liquid that fueled bacchanals, Greek weddings — you name it. Among the grapes they transformed into wine and continue to do so to this day is the Xinomavro, which is predominantly found in Macedonia. They are characterized by a rich tannic character and the ability to age well.
Xylitol This all-natural sugar substitute is extracted from the fibers of plants such as berries, birch bark and corn husks. It looks and tastes quite a bit like regular sugar, except that the human body has a harder time absorbing it, and it provides fewer calories than table sugar. For sweetening purposes such as adding it to your coffee or sweetened beverages, xylitol is a great alternative to sugar; however, xylitol doesn't caramelize or break down into liquid form, so if you intend to use it for cooking, only do so when you don't need to caramelize sugar.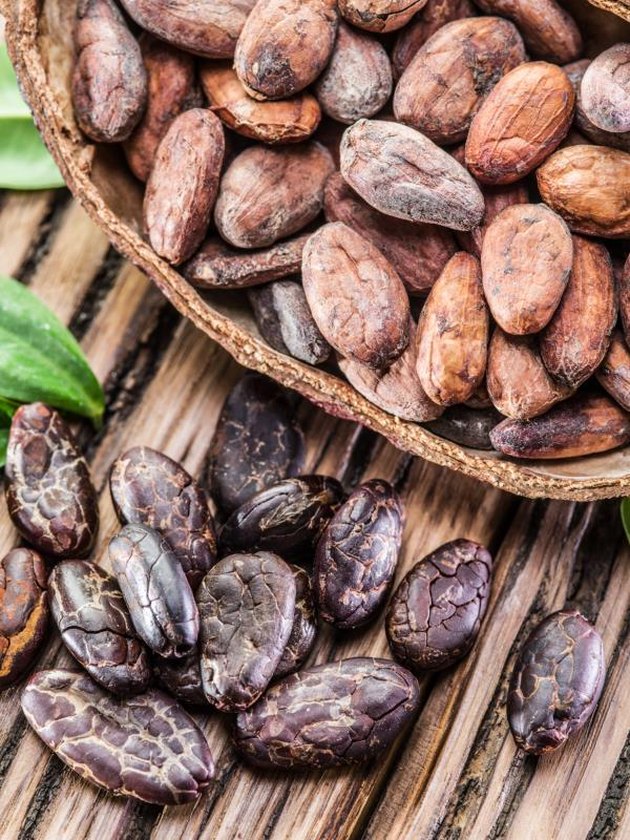 Xocolatl According to the Merriam Webster Dictionary, the English word chocolate is derived from the Spanish word for it, which was derived from the Aztec language Nahuatl. In Mexican pre-Hispanic traditions, the Aztecs prized cacao beans and used them as currency as well as food for the upper classmen. They transformed cacao into a beverage called Xocolatl, which later came to be known as "chocolate."
Some other "X" food words:
Xacuti: a curry from Goa, India.
Xalapa punch: a mix of rum, brandy and red wine with black tea and heated orange rinds, according to a recipe credited to "The Bartender's Black Book" by a Food.com contributor.
Xanthia: a cocktail made of 3/4 ounce yellow Chartreuse, 3/4 ounce cherry brandy, 3/4 ounce gin and 3 or 4 ice cubes. Just combine and stir, according to Epicurious.com.
Xiaolongbao: a type of Chinese steamed bun.
Xigua: an African melon.
Xnipec or X'nipec: a Mexican salsa.
Xoconostle: the fruit of a Central Mexican species of prickly pear cactus.
Xouba: a small, sardine-like fish found near Spain.
A number of recognizable foods begin with "x" in languages other than English. The transliteration of some Chinese words include: "xiang cai" (coriander), "xiangcaojing" (vanilla), "xiangchang" (sausage), "xiangjiao" (banana), "xinag jun" (black dried mushroom), "xianrou" (bacon), "xiaodianxin" (cookies), "xiaonijurou" (veal), "xihongshi" (tomato), "xi mi fen" (tapioca flour), "xia mi" (dried shrimp) and "xingzi" (apricot). "Xiphias" is Greek for "swordfish" and "xampinyons" is Catalan for "mushrooms."