Malt vinegar does more than pucker up your taste buds. It offers nutritional benefits too. It's a fermented food made by introducing a bacteria to barley syrup, which turns the sugar into an acid. While there haven't been any studies on malt vinegar specifically, research has found that the acid in vinegar offers a number of health benefits and may aid in blood sugar control, help with weight management and promote heart health.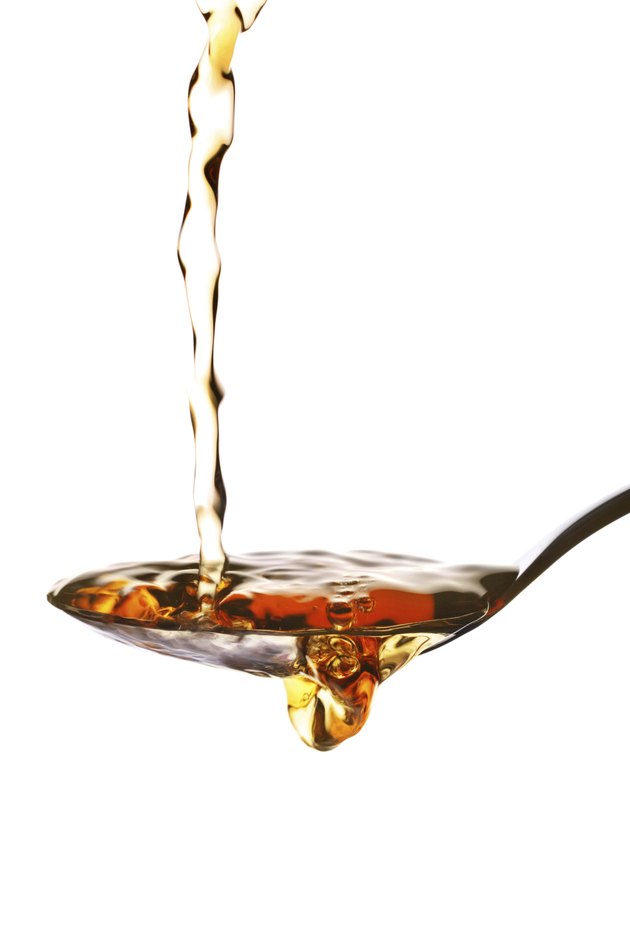 Better Blood Sugar Control
Adding malt vinegar to your diet may aid in blood sugar control for people with type-2 diabetes and prediabetes by increasing insulin sensitivity. A 2004 study published in Diabetes Care found that consuming a vinegar drink before a carb-heavy meal consisting of bagels and juice helped lower blood sugar and increase insulin sensitivity in the test group. While vinegar may be helpful in aiding in blood sugar control, more research is needed, according to the authors of this study.
Weight Management
Adding malt vinegar to your diet adds flavor without calories, which may help you better manage your weight. Additionally, it seems that vinegar may also improve meal satiety. A 2005 study published in the Journal of the American Dietetic Association found that adding vinegar to a high-glycemic meal helped improve blood sugar after the meal and decrease caloric intake throughout the day. It's important to note that this was a small study, however, and more research may be necessary before claims can be made.
Good for Your Heart
The acid in the malt vinegar may help lower your blood cholesterol, according to a 2014 article published in the Journal of Food Science. Studies on rats fed diets high in cholesterol and supplemented with acetic acid, the main acid in vinegar, had low total cholesterol levels and a decrease in fat production compared to control rats.
Using Malt Vinegar
You don't have to limit your use of malt vinegar to just fish and chips. The vinegar also makes a good choice for your meat marinade or the vinegar for making homemade pickles. You can also use it to add flavor to your mixed greens or toss it with boiled potatoes for a different take on German potato salad. It makes a tasty topper for your grilled salmon or chicken as well.