When you think of running you want to think of your legs, not your nose. But unfortunately exercise can sometimes send your mucous production into overdrive. You might think that you're allergic to exercise and that's actually not far from the truth; what you are experiencing is rhinitis, a condition often triggered by allergies but that can also be triggered by exercise.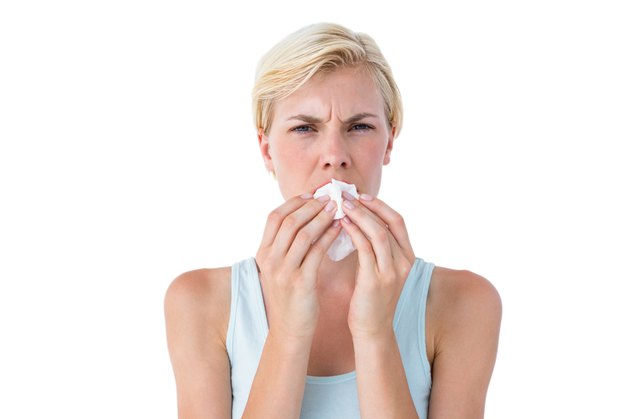 Possible Cause
The exact cause of exercise-induced rhinitis is not clearly understood. According to "Today Health" medical researchers believe that it may be related to nitrogen dioxide, a pollutant from car exhaust. This may explain why rhinitis is more common with outdoor exercise than with indoor exercise.
Snot a Problem
According to William Silvers, a doctor with the Allergy Asthma and Immunology Clinic of Colorado, exercise-induced rhinitis can be an inconvenience, but it's not a major health concern. If a runny nose is getting in the way of your workout talk to your doctor about potential treatments. Silvers notes that an ipratroprium bromide nasal spray may be effective.