Candida, a form of yeast, is a fungal overgrowth in your system that can cause fatigue, weight gain, joint pain and symptoms similar to irritable bowel syndrome. Candida live in the digestive system, but can break through the wall of the intestine and get into the bloodstream and spread throughout the body. Yeast produce a toxic by-product called acetaldehyde, which promotes free radical damage. Candidiasis may be caused by antibiotics, birth control pills, alcohol, drugs, stress, or eating too much sugar. Diet and lifestyle changes can rid your body of the yeast.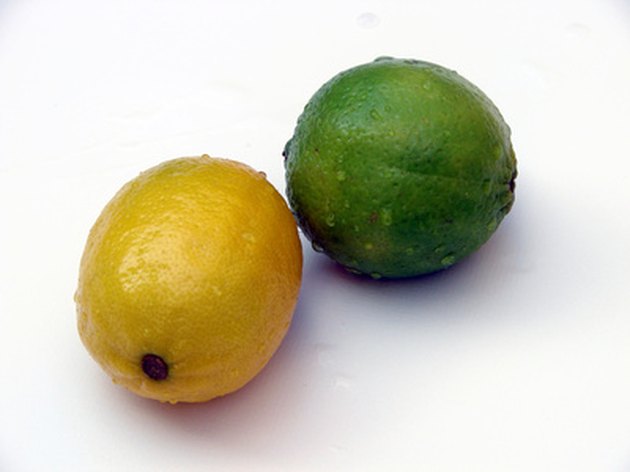 Step 1
Determine the cause of your candida overgrowth, so you can remove it. Before you can get rid of the yeast itself, you must get rid of the reason they multiplied out of control.
Step 2
Eliminate all sugars from your diet. This includes the natural sugar in dairy and fruit, as well as added sugars such as cane juice, honey, maple syrup, agave and brown rice syrup. Yeast feeds on sugar; your goal is to starve the candida to death. As the yeast die off, you may experience some negative reactions caused by the metabolic by-products. Symptoms such as nausea, chills, fever, swollen glands, acne or headaches are a sign that the diet is working, so don't give up.
Step 3
Replenish good digestive bacteria, called probiotics, by adding fermented or cultured foods into your diet. Sauerkraut, kimchi, miso, yogurt and kefir are sources of good gut flora that can balance your body's inner eco-system. Good bacteria will crowd out the bad yeast, aid in digestion, boost your immunity and stop sugar cravings.
Step 4
Choose organic produce, which has fewer toxins and may have more antioxidants, vitamins and minerals than conventionally grown produce. While your body is healing, it is more susceptible to the effects of pesticides and environmental poisons, so limit your exposure by eating organic and local vegetables.
Step 5
Add these candida-fighting foods into your diet: coconut oil, olive oil, almonds, pumpkin seeds, lemon juice, lime juice, seaweed, garlic, onions, ginger and cayenne pepper. These foods and spices contain anti-fungal and anti-parasitic properties, and they also help balance the body's pH level, making the blood more alkaline rather than acidic.
Tip
Get your probiotics from real whole food rather than supplements for the variety of live cultures and the speed of absorption.
Warning
Coffee and other caffeinated beverages should be avoided, as