Both expeller-pressed and cold-pressed coconut oil are good options for your health, but the one that's best for you depends on what you're using it for.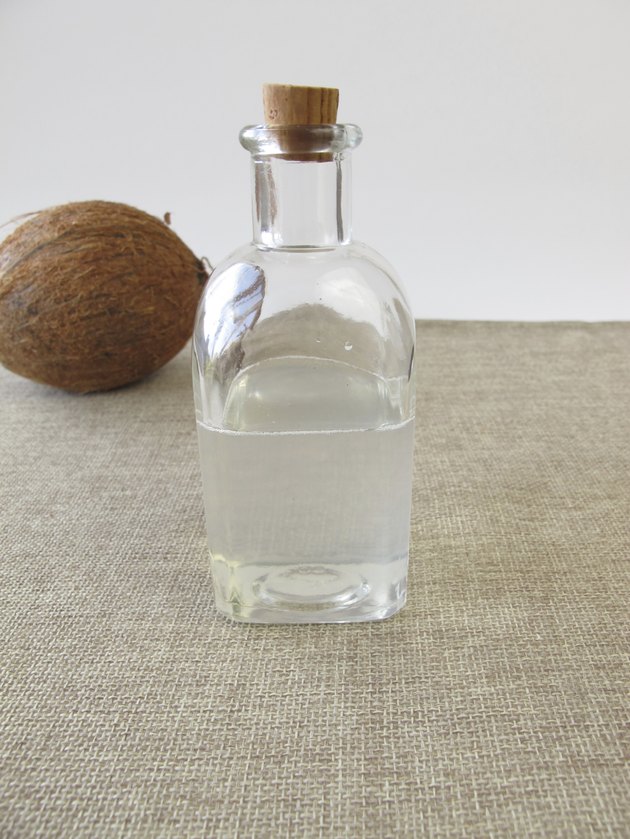 Processing Methods
Cold-pressed coconut oil is made in a heat-controlled environment and processed at temperatures that never exceed 120 degrees, according to "Coconut Oil for Beginners" by Rockridge Press. This results in a high-quality oil. Expeller-pressed coconut oil is also good quality but is processed at higher temperatures, typically around 210 degrees. By comparison, refined coconut oils are processed at upward of 400 degrees, which degrades the quality of the oil and requires further processing methods such as bleaching and deodorizing.
Differences in Nutrient Content
Coconut oil comprises mostly saturated fat, along with some unsaturated fat and trace amounts of vitamins E and K, as well as iron. It also contains phenolic compounds, which are antioxidant substances that neutralize potentially harmful chemicals called free radicals. Because cold-pressed coconut oil is processed at lower temperatures, it contains a higher phenolic and nutrient content than expeller-pressed oil, according to "Coconut Oil for Beginners."
Differences in Taste
The higher temperatures at which expeller-pressed oil is processed impart a toasted, nutty flavor. The more heat used to extract the oil, the more toasted the oil tastes. Because cold-pressed coconut oil is processed at or below 120 degrees, it has a more neutral, mild coconut flavor similar to eating raw coconut meat.
Cooking and Uses
Coconut oil has a high heat point compared to other oils, so you can use both types of oil for your cooking and baking needs up to about 350 degrees. Use a teaspoon of cold-pressed oil if you need to add fat to a smoothie and want a mild coconut flavor. Expeller-pressed is a good choice for baking when you want to add a nutty, toasted flavor. Use a tablespoon of coconut oil in your curries, and a teaspoon in your stir-fries to add a delicate coconut flavor. In general, use cold-pressed coconut oil for dishes that call for a mild, more neutral taste.