Progesterone is commonly associated with many processes occurring in the female body. But just as testosterone and estrogen--each a male and female hormone, respectively--are present in both men and women, progesterone can also be found naturally in men, and it has some significant roles in male health, particularly reproductive vitality.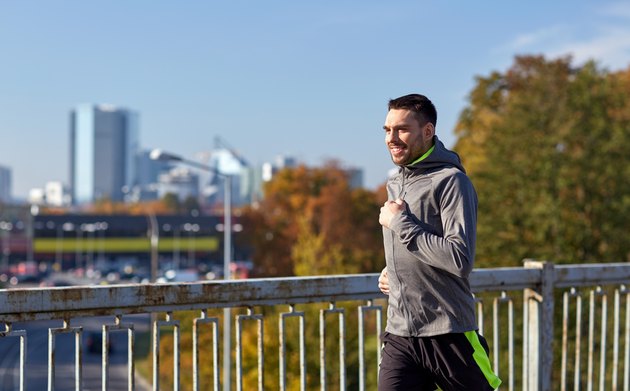 Progesterone
Progesterone is a reproductive hormone. Its main involvement in the human body, for both men and women, concerns the reproductive system. It has many general effects in both men and women, including helping to reduce anxiety and making it easier to fall asleep, building and maintaining strong bones and slowing down the digestive process.
Role In Women
Progesterone is best associated with its roles in the female reproductive system. Progesterone levels are known to spike in a woman's body when ovulation begins, marking the point of greatest fertility in women. To that end, a common form of birth control is one that releases progesterone antagonists into the body, blocking the hormone from having any effect on the body and reducing the risk of pregnancy.
Male Production
Progesterone in men is produced in the adrenal gland and in the testes, according to AletrisCenter.com. Men's production levels do not vary on a cycle the way they do in women, although there are various factors like diet, stress and fatigue that can affect production of progesterone the same way other hormones can be influenced.
Male Progesterone Needs
According to AletrisCenter.com, progesterone has several different effects in men. In some cases, it may be used to increase body temperature in men. It can also help relax smooth muscles in the bronchi, particularly in the treatment of asthma and/or sleep apnea. It can help guard against osteoporosis and is being studied as a treatment method for multiple sclerosis.
Prostate Health
As men age and hormone levels fluctuate, their bodies can experience changes. Some of these changes can occur in the prostate, which is liable to become enlarged with age. This can make tasks like urination more difficult. Progesterone taken naturally or given as a therapy can help control prostate size and other problems that can arise in the prostate. And unlike other hormonal supplements, according to AletrisCenter.com there are no risks associated with this use of progesterone.
Is This an Emergency?
If you are experiencing serious medical symptoms, seek emergency treatment immediately.