Americans eat over 355 extra calories a day from added sugar, says the American Heart Association. One gram of sugar contains 3.87 calories.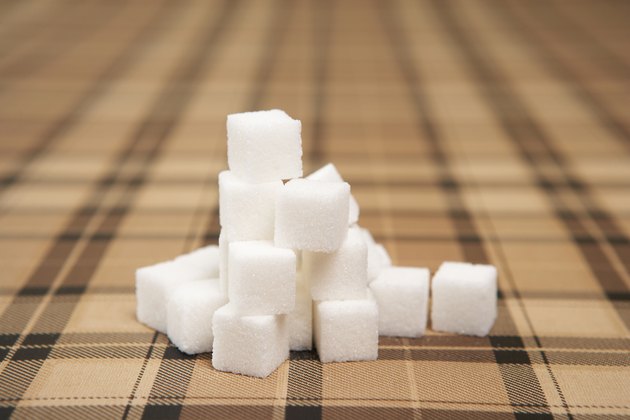 Significance
Understanding how many calories are in a gram of sugar can help you when reading nutrition labels. Nutrition labels list sugar in grams, under the main header of carbohydrates. Multiply the number of sugar grams by 3.87 to find out the total number of sugar calories a product contains.
Considerations
The Institute of Medicine recommends limiting added sugar to less than 25 percent of total calories. The American Heart Association recommends just 6 teaspoons, or 24 g, of added sugar daily for women and nine teaspoons, or 38 g, daily for men.
Sources
Foods such as soda, energy drinks, sweetened fruit juices, pastries, candy and baked goods are some of the most common sources of added sugar. Sugar is also present in processed breads, soups, salad dressings, condiments and pasta sauces.