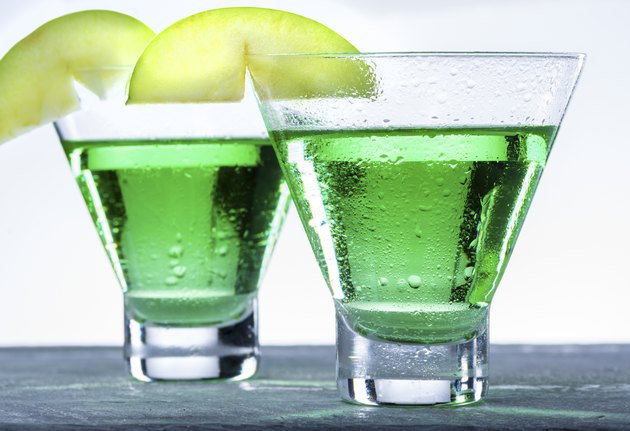 Unflavored vodka can be too much for some people to handle, but when the vodka has a fruit flavor, it quickly becomes more palatable. Smirnoff's green apple flavor of vodka is one of a number of flavored Smirnoff vodkas that you can enjoy in a wide range of mixed drinks, such as martinis and appletinis.
An Orchard in a Bottle
Smirnoff's green apple flavor of vodka contains 104 calories per 1.5-ounce serving. This caloric content isn't identical to a number of other varieties of Smirnoff's flavored vodkas. Per 1.5-ounce serving, the raspberry flavor has 91 calories, the black cherry and cranberry flavors have 93 calories and the watermelon flavor has 92 calories. If you enjoy the green apple flavor but prefer it in Smirnoff's Ice Green Apple cooler, expect to consume 241 calories per 12-ounce serving.