Alcoholic drinks are created by fermenting natural sugars and starches, which converts the sugars into alcohol. Calories derived from alcohol are known as "empty calories" because they do not have any nutritional value.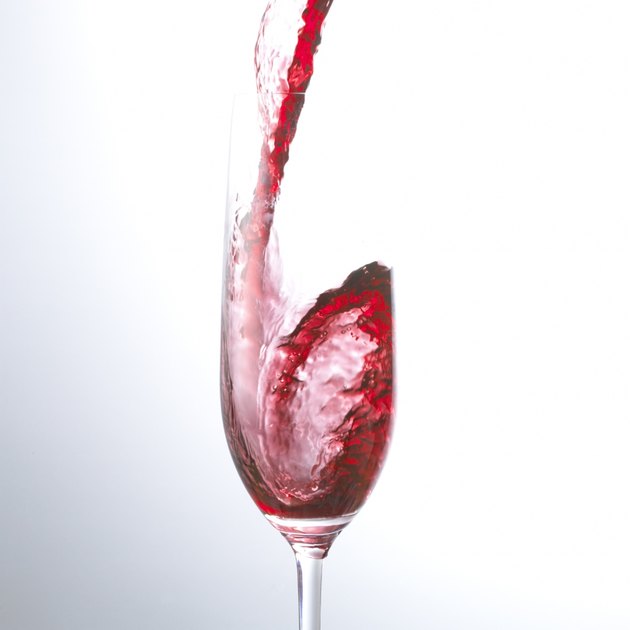 Calories
Four substances provide calories the human body can use for energy: fat, protein, carbohydrates and alcohol. Proteins and carbs have four calories per gram, one gram of fat has nine calories, and on gram of alcohol provides seven calories.
Carbs
If you are on a low-carb weight-loss diet, you can drink some alcoholic drinks in moderation. Spirits such as brandy or rum contain no carbs. One 4-oz. serving of red wine has 2 g of carbs, and 4 oz. of white wine provides 0.9 g. Carbs in beer vary depending on the brand, but a 12-oz. can of regular beer contains around 12 g of carbohydrates. You should not consume more than two drinks daily on any diet, and even some low-carb diets prohibit any alcohol.
Consideration
The body cannot store alcohol; when you drink an alcoholic drink, your body will burn the alcohol for energy. This leads to the interruption of other processes such as fat burning and the absorption of nutrients.