To maintain your weight, you'll need to consume the same amount of calories as you burn, on average. If you are a woman weighing 120 lbs., the amount of calories you burn will depend on your activity level.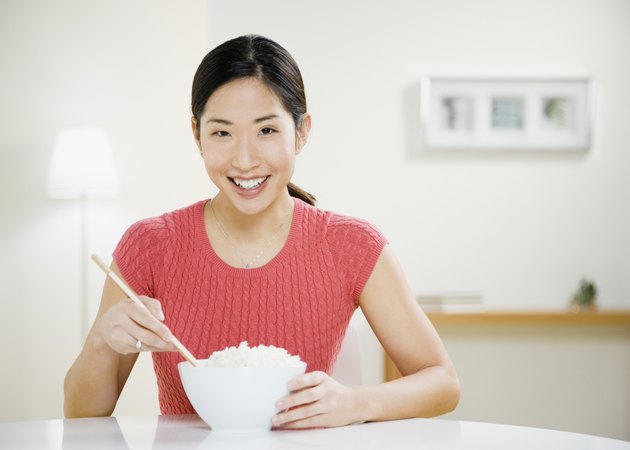 Recommendation
A 120-lb. sedentary woman needs about 1,636 calories per day, according to the American Cancer Society. A 120-lb moderately active woman needs about 2,018 calories. If the same woman is exceptionally active, she may need 2,782 calories per day.
Considerations
Three factors determine how many calories you burn per day. Your basal metabolic rate, or the number of calories your body uses at rest to perform basic functions, accounts for 60 to 75 percent of the calories you burn, according to MayoClinic.com. Physical activity and food processing also burn calories.
Tips
To maintain your weight, eat a diet low in fat and high in unrefined carbohydrates. Self-monitor your food intake and physical activity level. Be sure to get enough calcium, which increases fat breakdown and reduces fat storage, according to UMass Memorial Medical Center.