Bubble tea, also known as boba tea, is a cafe beverage that was invented in Taiwan in the 1980s. The tea is made by shaking tapioca pearls with milk, crushed fruit, fruit syrup or tea. The calorie count depends on the type of bubble tea you choose from the menu.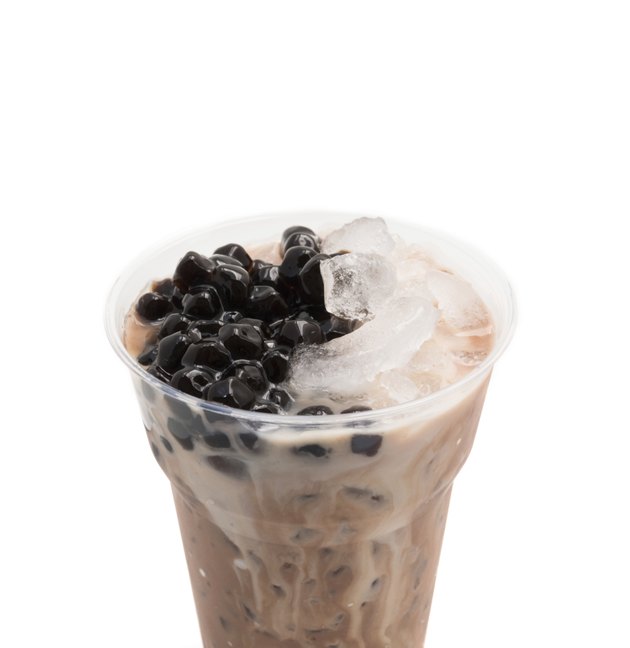 Tapioca Basics
One-quarter cup of dry tapioca pearls -- the "bubbles" in bubble tea -- has 136 calories, according to the U.S. Department of Agriculture National Nutrient Database. Although tapioca pearls aren't sugary -- with just over 1 gram per quarter cup serving -- they are carbohydrate-dense and not particularly nutritious. Eighty-eight out of 100 grams of pearls comes from carbohydrates, and less than 1 gram is from dietary fiber and protein.
Liquid Considerations
When ordering or making bubble tea, select the liquid base wisely. Skim milk has roughly 35 calories per 100-gram serving. Unsweetened tea has only 1 calorie per 100 grams. Crushed fruit is higher in calories but rich in vitamins, minerals and other nutrients. Calories from full-fat milk, cream and fruit syrup can easily add up to a beverage with over 300 calories.