Pho is a Vietnamese soup that consists of noodles, basil, peppers, bean sprouts, lime and typically a meat such as beef or chicken.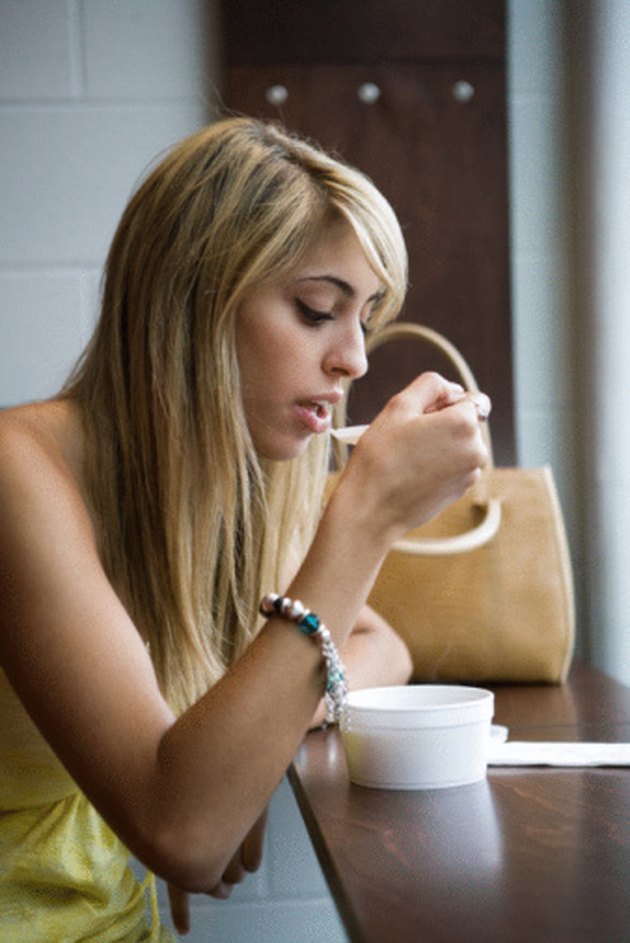 Calories
According to LIVESTRONG's TheDailyPlate website, pho soup made with chicken has 475 calories per 1 1/2-cup serving. Pho made with beef has 367 calories per serving.
Additional Nutritional Facts
Each 1 1/2 cups of pho with chicken has 6 grams of fat, 58 g of carbohydrates, 44 g of protein, 1,200 milligrams of sodium and 4 g of fiber. Each serving of pho with beef has 6 g of fat, 51 g of carbohydrates, 24 g of protein, 384 mg of sodium and 2 g of fiber.
Considerations
There are numerous variations on the ingredients used in pho soup. Those watching their calorie intake should limit the amount of meat they consume from the soup, as it accounts for a large portion of the calories.