Going to college with the goal of becoming a personal trainer can be a smart option because the field is expected to grow much faster than average, according to the Bureau of Labor Statistics, due to the increased interest in health clubs and other fitness facilities. Also, employers are increasingly expecting their employees to have a bachelor's degree in a fitness-related field, such as exercise science.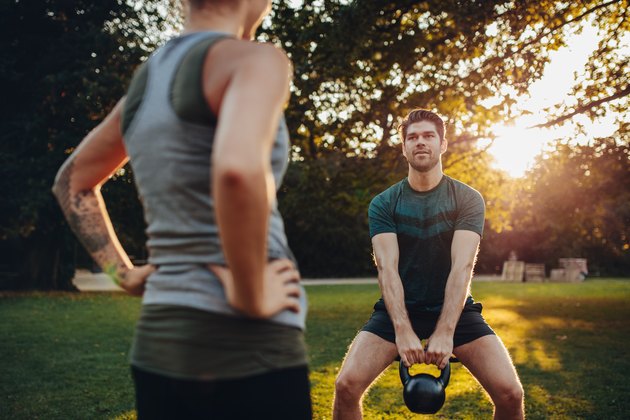 Choosing a Major
If you want to become a personal trainer, a degree in an exercise science field could be the one that best prepares you. Examples of this type of degree include kinesiology, physical education and exercise physiology. These majors will include a mix of general education classes such as history and math, as well as practical courses that will teach you about the anatomy and physiology of the human body.
Some schools require exercise science majors to choose a specialization within the major. Good options for a future personal trainer include athletic training, pre-physical training or fitness and nutrition.
Minors
Instead of a specialization, a college might require a minor in addition to your major. A minor is a secondary subject that you study that can complement your major. For example, for someone majoring in exercise science, which requires 60 credits of pre-determined courses, a minor in nutrition might require 30 credits of courses.
In addition to nutrition, which complements the exercise science major very well, a student could minor in business in order to be successfully self-employed, as many personal trainers are.
Certifications
Certification is an important part of being properly educated for a career in personal training. Even without a college degree, most employers require certification; however, some organizations offer an advance certification for those who have an associate or bachelor's degree in an exercise-related subject, according to the Bureau of Labor Statistics. Certification is generally good for two years. After that time, trainers must be re-certified by attending additional courses, writing articles or giving presentations.
Certifying agencies include the National Academy of Sports Medicine, the American Council on Exercise, and the American College of Sports Medicine.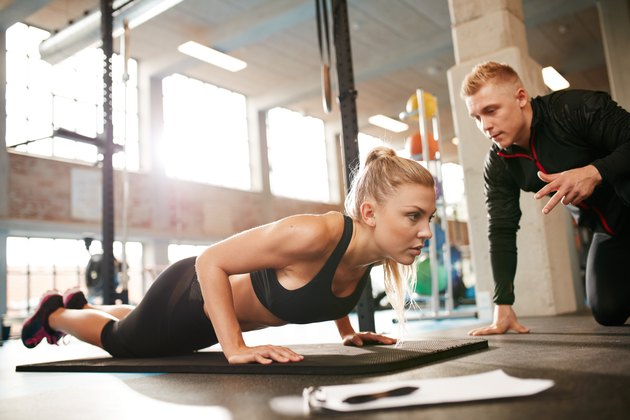 Associate Degree Versus Bachelor's Degree
Those getting an education in exercise science can choose from a two-year associate degree or a four-year bachelor's degree. The difference between the two degrees is the depth of education received. In addition to extra general education courses, coursework for a bachelor's degree includes more in-depth topics such as sports psychology, ethics, injury prevention and sports law.