Your basal metabolic rate, or BMR, determines how many calories your body needs each day to survive. According to the University of New Mexico, you need between 800 and 1,500 calories a day to operate your breathing, blood circulation, cell repair and other basic bodily functions. The amount depends on your age, sex and muscular development.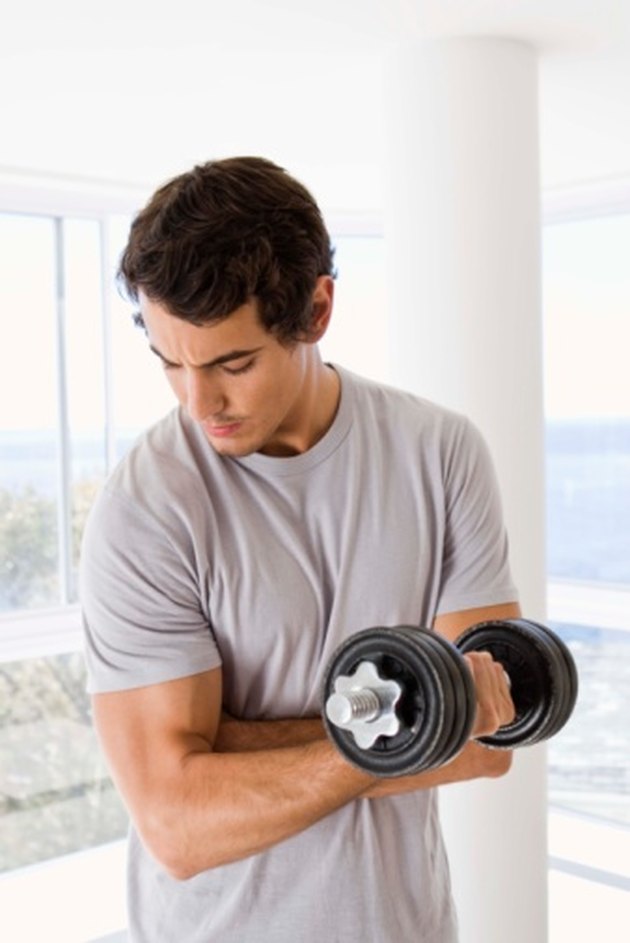 Muscles
You body composition plays a significant role in your BMR. According to the American College of Sports Medicine, muscles burn more calories than fat, even at rest.
Development
Strengthening exercises that wear down the muscle tissues build lean muscle mass, which in turn burn additional calories. Additionally, endurance exercises that utilize your muscles and tend to cause soreness also increase the amount of oxygen used during the workout and thus burns more calories.
Time Frame
You must give your sore muscles time to repair in order for them to develop and raise your metabolism however. According to MayoClinic.com, you should work specific muscles groups only two to three times per week with a day off between workouts.