Fiji water benefits your skin, keeps you hydrated and balances your electrolyte levels — according to its proponents. Health bloggers and salespeople alike call it the "Earth's Finest Water," but can you really trust these claims?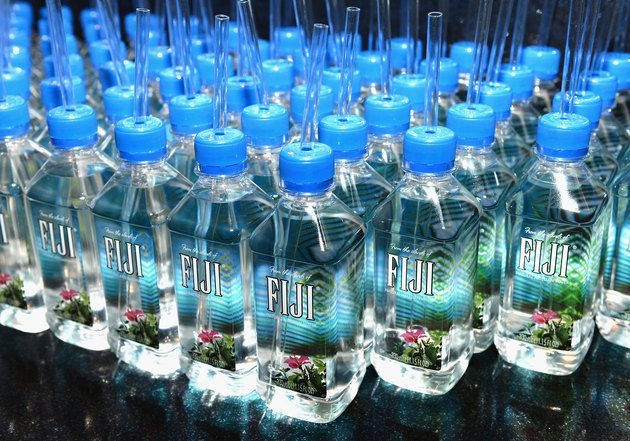 What Is Fiji Water?
Health organizations worldwide emphasize the importance of proper hydration. The American Academy of Family Physicians, for example, states that water is the best choice as a beverage since it contains no calories or sugars. Harvard Health Publishing recommends drinking 30 to 50 ounces of water per day and watching out for any signs of dehydration, such as dark urine, dizziness and weakness.
Considering these facts, it's not surprising that bottled water has emerged as one of the healthiest beverages worldwide. Fiji water is no exception. This drink has been around for more than two decades and can be found on store shelves in over 60 countries, according to its manufacturers.
Fiji water is marketed as a brand of artisan water that comes from the tropical islands with the same name. It's derived and shipped from Fiji and boasts a unique mineral profile, as the manufacturers point out. According to Fiji Water, this beverage is rich in electrolytes and has a pH of 7.7, which is significantly higher compared to pure water.
Fiji Water Ingredients
Manufacturers promote this beverage as a natural source of minerals and electrolytes, such as calcium, magnesium and potassium. One liter of Fiji Water (33.8 ounces) provides the following nutrients:
14.7 milligrams of magnesium
17.9 milligrams of calcium
4.9 milligrams of potassium
93.4 milligrams of silica
17.8 milligrams of sodium
0.2 milligrams of fluoride
9.3 milligrams of chloride
Take calcium, for example. This mineral supports bone health, nerve transmission and cardiovascular function. It also plays a role in hormone production.
The National Institutes of Health recommends 1,000 milligrams of calcium per day for healthy adults aged 19 to 50 years. One liter of Fiji Water delivers 1.79 percent of the daily recommended calcium intake. Generic bottled water, by comparison, boasts around 100 milligrams of calcium per liter, according to the USDA. The same amount of Evian water provides 80 milligrams of calcium.
Fiji Water also contains 14.7 milligrams of magnesium per liter. That's not too much, considering that one liter of generic bottled water has around 20 milligrams of magnesium, or 5 percent of the daily recommended intake. Fiji Water, though, is higher in potassium, a mineral that regulates blood pressure, heart rate, nerve function and protein synthesis, among other biological processes.
Does It Have Any Benefits?