Generally, the muscles of men and women are the same and will perform and respond in a similar manner. However, men can develop more muscle mass than women. The activities of both sexes differ which is why muscle group development will change depending on your current exercise program and lifestyle.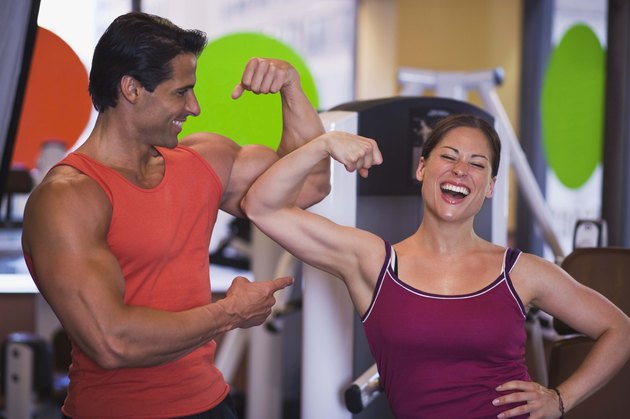 Differences in Muscle Development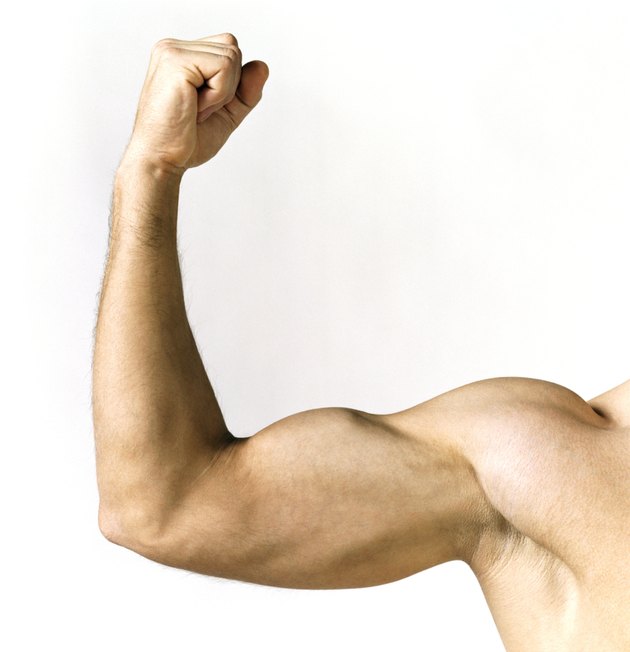 According to a 2004 study published in American Physiology Society, the skeletal muscles of men are faster and render higher maximum output compared to women's skeletal muscles. However, women have the advantage of recovering faster and being more fatigue-resistant. Estrogen-B seems to have an effect in muscle contractile speed, making men more efficient in producing power and women more efficient in healing. Men also release testosterone which is very important in muscle-building. It sufficiently explains why men develop bigger muscles than women.
Differences in Muscle Structure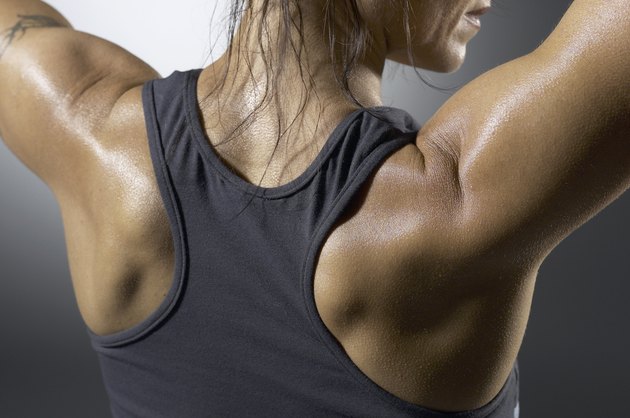 The muscle tissues of men and women are the same, but fibers among individuals can differ depending on genetics and their regular activities. There are three main types of muscle fibers namely Type I fibers, Type IIa fibers and Type IIb fibers. These are also called slow twitch fibers and fast twitch fibers according to an article published in FASEB Journal. Slow twitch fibers are important for endurance and conditioning while fast twitch fibers are important for power. Men usually have more fast twitch muscle fibers compared to women which is why men are stronger and women are more fatigue-resistant.
Differences in Muscle Strength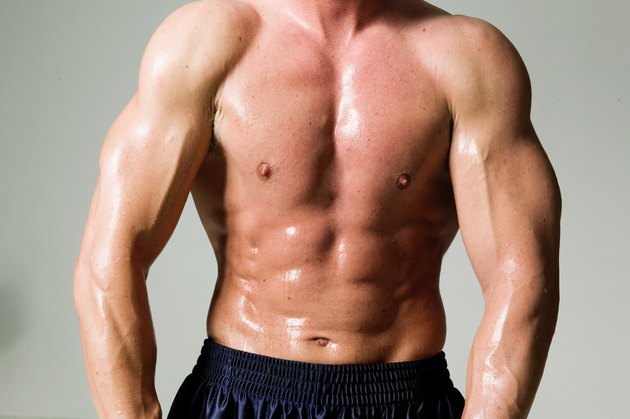 According to a 1999 study published in Journal of Applied Physiology, men have more skeletal muscle mass compared to women. This is also the reason why men tend to be stronger than women. More muscle mass means more power output. As you get heavier, however, skeletal muscle composition starts to decline so it is vital to maintain a healthy weight and stay within your ideal to keep strength and muscle mass proportionate. Women can develop their skeletal muscles to increase strength too. You still need to stay within your ideal weight range to keep your strength proportionate with your size.
Differences in Response to Training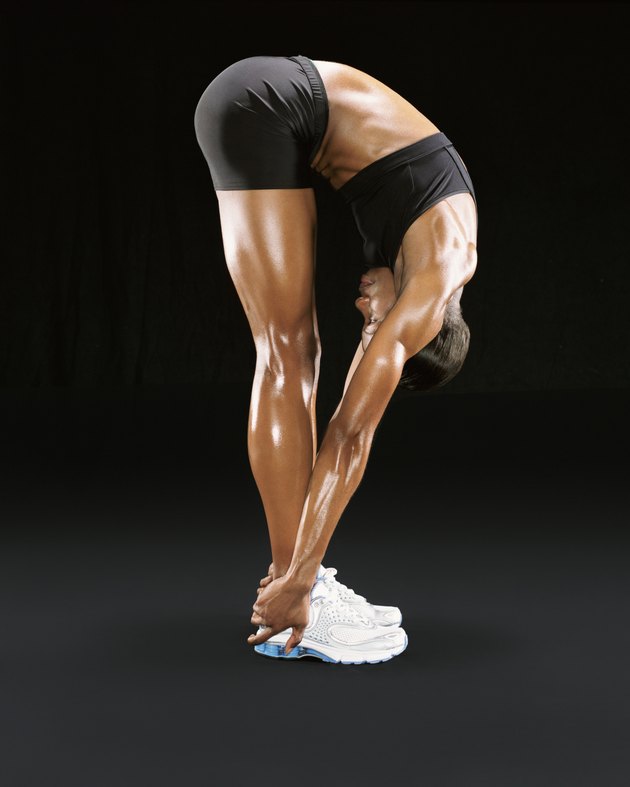 A study shown in Experimental Physiology showed that men and women generally respond the same way to training. However, women are more fatigue-resistant because they have more slow twitch fibers and use up hormones like estrogen. Men, on the other hand, can provide higher power output but are less resistant because of the higher volume of fast twitch fibers in their body. Women tend to engage more in sports and cardiovascular training which is why they develop their slow twitch fibers more. Men tend to lift weights and do short but powerful cardiovascular exercises, thereby developing their fast twitch muscle fibers.