If you're looking to put a little pep in your step, you might reach for an energy drink such as Rockstar Energy Drink. Drinking Rockstar is OK as long as you do so in moderation. However, drinking too much Rockstar -- or drinking it if you have an underlying health condition -- may cause increased heart rate, increased blood pressure, sleeplessness or weight gain.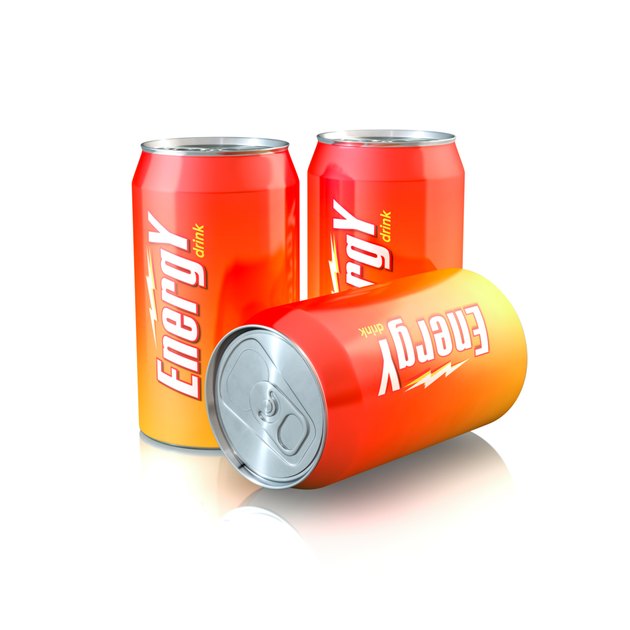 Raise Heart Rate
A study published in 2009 in the "Annals of Pharmacotherapy" investigated the effects of having two energy drinks a day on the hearts of a group of healthy adults between the ages of 18 and 40. While this study did not show any serious effects on heart health in the study group, the researchers noted an increase in heart rate. You may not notice an increase in heart rate after drinking just a can of Rockstar, but overdo it and the resulting tachycardia may lead to dizziness, shortness of breath and, in extreme cases, cardiac arrest.
Increase Blood Pressure
The same 2009 study also noted an increase in blood pressure in the participants after they drank energy drinks. If you have high blood pressure, dietitian Denise Webb suggests you not drink beverages such as Rockstar Energy Drink. Exacerbating your blood pressure may cause further damage to your heart and arteries and increase your risk of a heart attack or stroke.
Lead to Difficulty Sleeping
Due to its caffeine content, drinking Rockstar Energy Drink may also cause insomnia. A poor night of sleep after drinking too many cans of Rockstar may make you feel lethargic the next day and affect your concentration, work performance and mood. Excessive caffeine intake may also lead to excessive sleepiness the next day, according to Webb.
Weight Gain
While Rockstar does offer a few low-calorie versions of its energy drink, the majority of its more than 20 flavors are a source of non-nutritive calories. Most Americans already get more calories than they need, according to the Dietary Guidelines for Americans 2010. Drinks like Rockstar may further increase calorie intake and lead to weight gain. Additionally, Webb reports that energy drinks themselves may lead to weight gain, but more research on the subject is necessary before these claims can be validated.