Bronchitis is a condition in which the airways in your lungs become inflamed either suddenly, acute bronchitis, or over time, chronic bronchitis, or chronic obstructive pulmonary disease. Symptoms of bronchitis may include wheezing, coughing, sore throat, fever, fatigue, blue-tinged extremities and a burning sensation in your chest. In addition to medical treatments, such as drugs and inhalers, eating appropriate foods may help prevent or alleviate your symptoms. For best results, seek specified guidance from your doctor.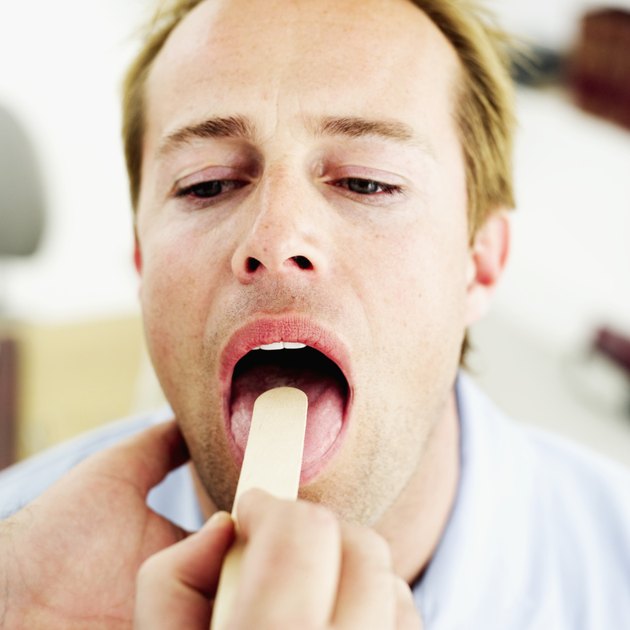 Fried Foods
Fried foods, such as french fries, fried chicken, onion rings and potato chips, contain high amounts of saturated fat, a fat form linked with increased risk for high cholesterol, type 2 diabetes and heart disease. Fried foods may also increase inflammation in your lungs and worsen symptoms of bronchitis, according to "Natural Therapies for Emphysema and COPD." To prevent these occurrences, replace fried foods with baked, steamed, broiled, grilled and fresh foods.
High-Fat Dairy Products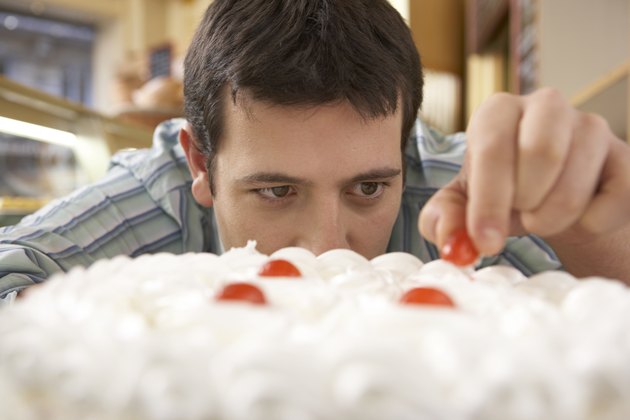 High-fat dairy products, though valuable sources of protein and calcium, also contain rich amounts of saturated fat. While healthy bacteria found in yogurt may help manage symptoms of bronchitis, whole milk and high-fat cheeses may exacerbate mucus production and interfere with breathing, according to the University of Maryland Medical Center. Avoid foods based upon high-fat dairy products as well, which include cream-based soups, cheese-topped pizza, cheesecake, ice cream and Alfredo sauce.
Refined Sugar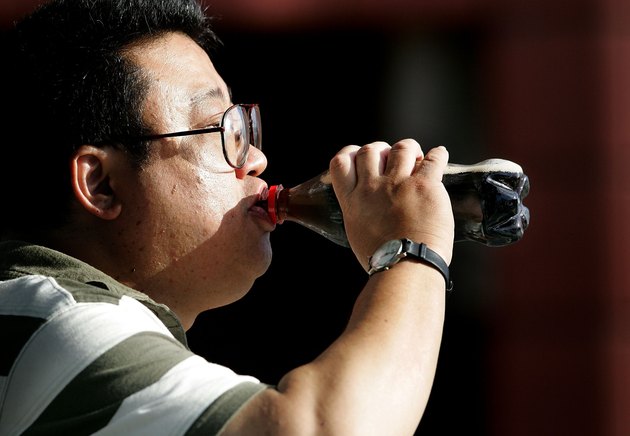 Refined sugar adds sweetness and calories, but virtually no nutrients, to foods and beverages. While eating sugary foods on occasion is acceptable, it is best to avoid sugar-rich foods and drinks as a useful way to help minimize or prevent bronchitis symptoms. Common sources of refined sugar include regular soft drinks, candy, milk chocolate, pancake syrup, jelly, frosting, heavily sweetened cereals and commercially-prepared cakes, cookies, brownie, pies, pastries and muffins.
Salty Foods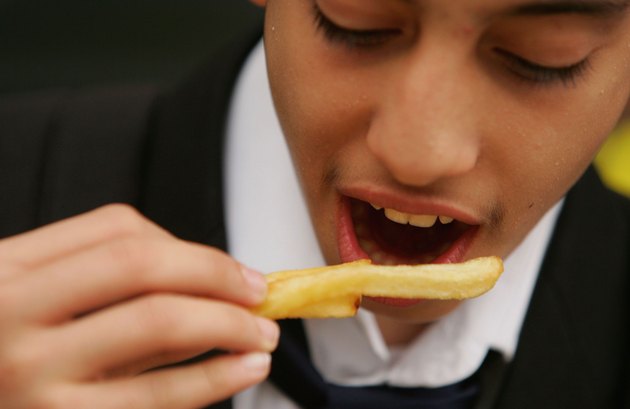 Foods high in salt, or sodium, may have a damaging impact on your blood pressure and bronchial health. Salty foods raise the water content in your bronchial tissues which may lead to thicker mucus and inflammation in your lungs. To prevent this, use natural herbs rather than table salt to season your foods and avoid high-sodium foods, such as pretzels, crackers, tortilla and potato chips, canned soup, frozen entrees, and processed meats, such as bacon, sausage and pastrami.