A tonsillectomy is a surgical procedure that involves cutting away lymph tissue at the back of the throat. Although a common procedure and usually done on an out-patient basis, a tonsillectomy will likely result in significant pain. Immediately following the surgery, doctors usually recommend cold, clear liquids. Overtime, introduce soft foods such as pudding and scrambled eggs, as you feel ready. Certain foods must be avoided for a week or two because they may be uncomfortable to eat or cause complications.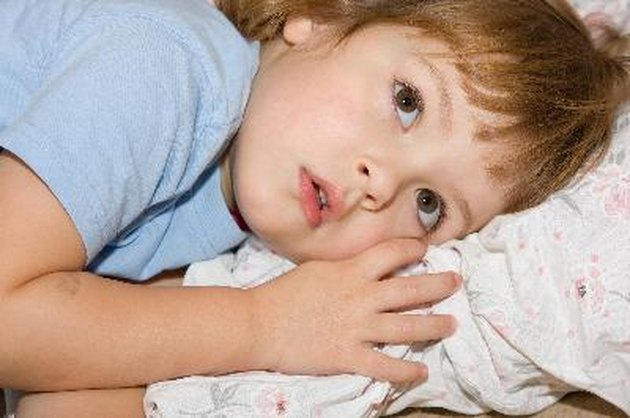 Significance
A tonsillectomy is major surgery and requires anaesthesia. For the first few hours, when coming out of sedation, only liquids are permitted. Solid food is uncomfortable to eat and may cause vomiting or nausea. For days after the surgery, medical professionals recommend a soft diet because crunchy, hard foods can scratch against the scar tissue and cause bleeding. Other foods may not cause harm, but is just uncomfortable to eat. Do not be surprised if you do not feel like eating solid foods for a week or two.
Crunchy Foods
Snacks such as popcorn, pretzels and crackers which feature sharp, rough edges should be avoided for at least a week. Corn chips, nuts and granola also fall into this category. You may find that you naturally shy away from crunchy snacks during healing.
Spicy Foods
Food with a lot of spice, such as salsa or curries, may be soft, but the spices can irritate a raw throat. Plain, bland soft foods such as pea soup, broth and mashed potatoes are soft and gentle to swallow.
Acidic Foods
Drinking orange juice or tomato juice will not cause physical harm to you if just had a tonsillectomy, but the acid can be very painful to swallow. Apple juice or milk are better choices as they will not hurt as much going down. Keep your liquid consumption up to help facilitate healing and prevent dehydration.