Donuts and pastries are common foods served at business meetings, but they are high in fat and sugar and lack any substantial nutrition. If you and your colleagues attend regular meetings, providing healthier fare will help you avoid consuming empty calories and will also increase your intake of vitamins and minerals. Try a few of these ideas at your next meeting and your fellow employees may be thanking you.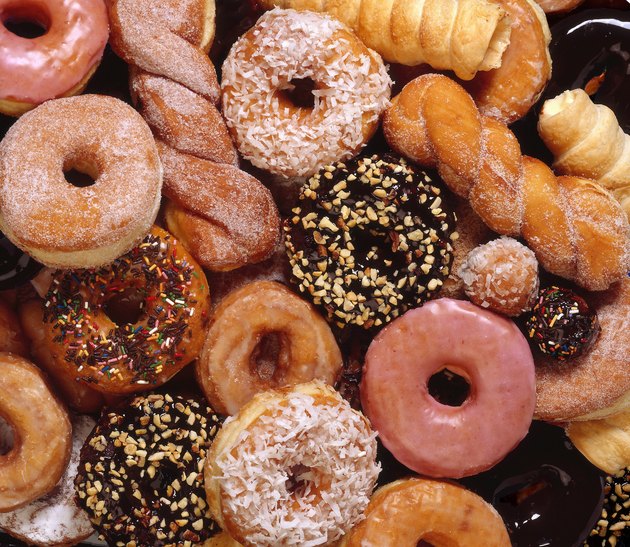 Vegetable Tray with Dill Dip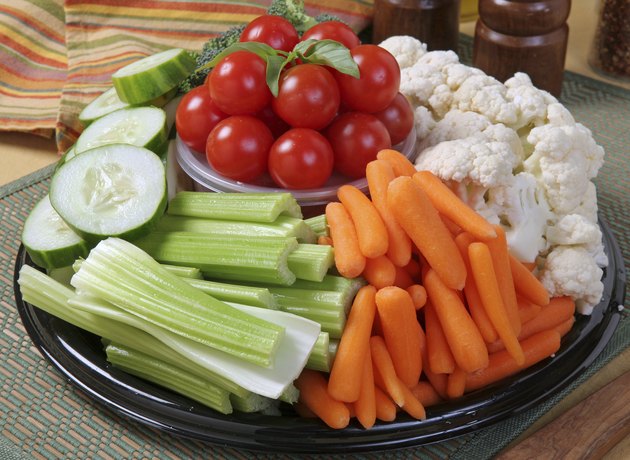 Vegetable sticks are packed with fiber, which makes them satisfying and they will not cause a sugar crash like sugary donuts and cookies. Fresh vegetables also contain vitamin C, vitamin A and potassium, which make them a nutritious way to feed employees. Serve a variety of colorful vegetables such as carrots, celery, red and orange bell peppers, broccoli and cauliflower. Arrange them on a large platter surrounding a calcium-rich dill dip. Combine chopped fresh dill and garlic powder with plain nonfat yogurt.
Cheese Cubes and Mixed Nuts
A combination of cheese and nuts will supply employees with protein and fiber for satisfaction as well as some calcium, vitamin E and magnesium. Ilona Bray notes in her book, "Healthy Employees, Healthy Business," that providing plant foods is a healthy way to curb hunger during meetings without compromising employee health. Nuts and cheese cubes are almost mess free and easy to eat as well. Cut low-fat cheddar, mozzarella or pepper Jack cheese into bite-sized cubes and arrange on a large platter with cashews, walnuts, peanuts, pecans and almonds.
Fruit with Honeyed Yogurt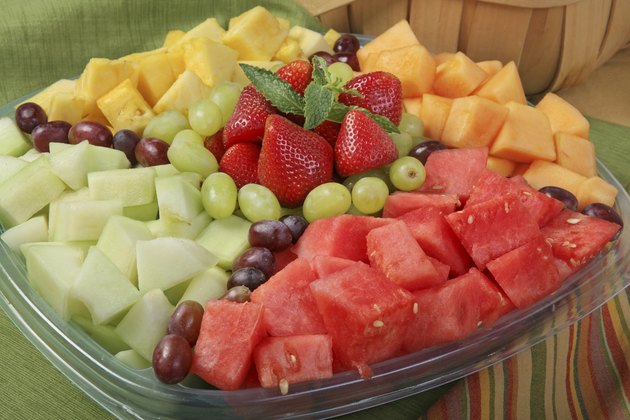 Fruit is a nutrient-packed food that supplies fiber, vitamin C and antioxidants and is simple to slice and serve at your next meeting. Choose several colors of fruits such as apple slices and grapes, berries, pineapple or melon cubes. Serve with a healthy dip to add some extra sweetness. Combine low-sugar vanilla yogurt with honey and sprinkle with cinnamon.
Homemade Muffins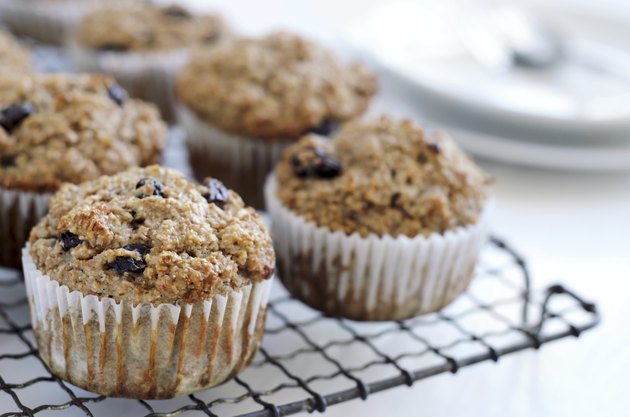 Many packaged muffins are loaded with trans fat and sugar. If you are in charge of meeting snacks, make your own muffins that can supply nutrition. Use whole wheat flour to increase the fiber content and replace some of the oil with sugar-free applesauce to keep the fat content in check. Dried or frozen fruits will add vitamins and minerals and spices such as cinnamon, will enhance the taste without adding sugar. Some bakeries offer low-fat and low-sugar muffins and these are healthy choices as well.