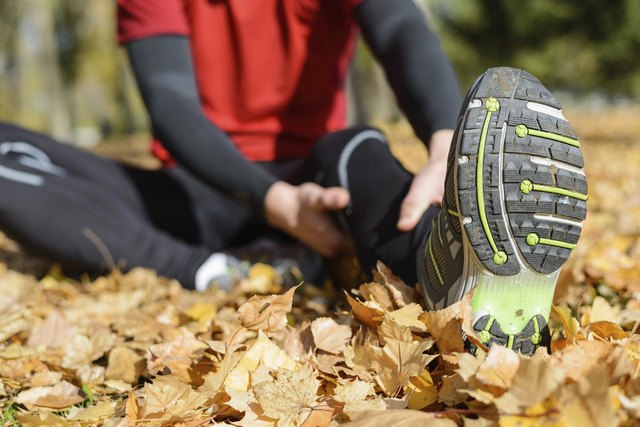 Muscle soreness occurs when you do an activity that is new for your body or push a little harder than usual. Called DOMS, or delayed onset muscle soreness, this discomfort shows up 48 to 72 hours post workout. Small tears in your muscle fibers are the likely culprit for your tender body. Whether you exercise while sore depends on the intensity of your discomfort, how hard you've been hitting the gym on a regular basis and the type of workout you plan to do.
Severity Signs
If you cringe when you touch your muscles, change your gait or compromise your range of motion due to the soreness in your muscles, you should probably wait a day or two before you exercise. Extreme soreness may impair your coordination and decrease your body's ability to absorb shock, meaning you're at greater risk of injury, explains the American Council on Exercise.
Are You Overdoing It?
Soreness that results from days of exercise without rest may call for a day off. Overtraining, a cluster of symptoms brought on by doing too much exercise too often, can lead to persistent soreness as well as decreased performance, changes in your heart rate and fatigue.
Workout Options
If your body can tolerate light exercise, such as a walk, swim or slow ride, this could help increase circulation and improve your body's ability to move out any waste products. Muscle soreness that's located in one region -- such as the lower body -- doesn't preclude you from doing an upper-body workout, either.