If you love fitness and exercise, you may be thinking about a making a career out of your love for the gym. It can be a rewarding career, as you get to help people achieve their health goals. However, before you pay anything to an organization to become certified as a personal trainer, learn more about the job, its salary and its outlook for employment growth.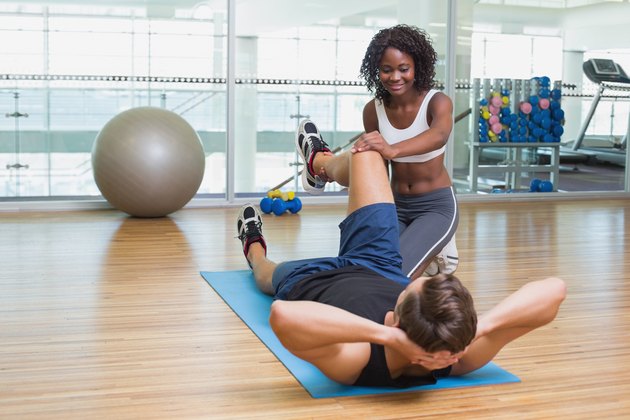 Potential Salary
The salary for a personal trainer will depend on your work environment. The Bureau of Labor Statistics notes that if you work for a private gym or fitness center, expect to make around $38,610 per year. The salary tends to be the highest for those who work at fitness and recreational sports centers, around $40,000, while it's typically the lowest for those working for civic and social organizations, at $32,350.
The BLS notes that many personal trainers work part-time, which could be the reason for some lower salaries. The American Council on Exercise projects that a certified trainer working full time should make around $53,323 per year.
Employment Projections
Before you receive your certifications, consider how you plan to use them. According to the BLS, instructors certified in Pilates or yoga might have the best outlook because of older adults, who are looking for low-impact forms of exercise. Overall, the BLS projects a 10 percent growth project between 2016 and 2026, which is faster than average for all occupations.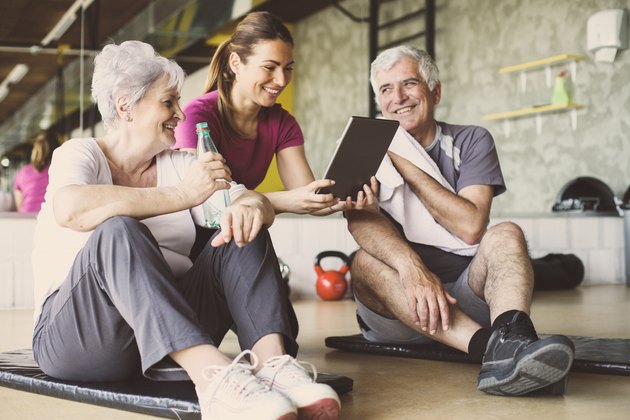 Certification Options
You have a variety of choices when it comes to your certification. In general, it's best to choose one that is well-known in the fitness community, such as the American Council on Exercise, the Aerobics and Fitness Association of America or the National Academy of Sports Medicine. Certification occurs through a course load that will include basic kinesiology, fitness safety, fitness evaluation and other material that is usually completed at home. After a successful exam, the association offers certification.
Work Environment
Personal training is a career path ideal for someone who doesn't like the office environment. One of the benefits of the job is that it isn't monotonous. You'll be planning for training sessions for a wide variety of clients, and get to spend time in the gym yourself. Because you can work for yourself as a trainer, it gives you plenty of freedom. The downside: You may not have job benefits if you are part time or self-employed.