Burning fat cells does not cause bad breath by itself, but it's possible that your breath smells bad if your diet of choice to burn fat cells involves a very low-carbohydrate eating program. Low-carb diets can cause a condition called ketosis, in which your breath often smells like the chemical acetone.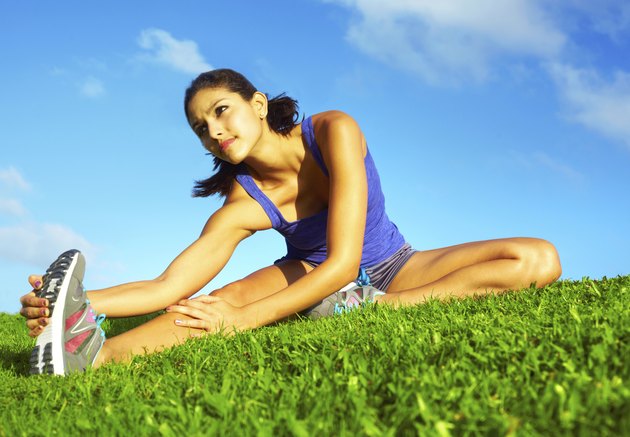 Ketosis Basics
You normally burn carbohydrates for energy, but when you don't have enough carbohydrates available to burn for energy, your body will burn fat instead, according to Fort Valley State University. Burning some fat occasionally doesn't cause ketosis and bad breath, but if your body must rely primarily on fat for energy instead of on carbs, chemicals called ketones can build up in your bloodstream, causing what physicians call ketosis.
Ketone Odor
Once ketones have built up in your bloodstream, your breath begins to smell sweet but bad, according to Fort Valley State University. That's because some of those ketones actually turn into the chemical acetone in your body. Acetone, commonly used as a solvent in industry, smells somewhat sweet. If you're in ketosis, your breath might smell a bit like rotting fruit.
Ketosis Effects
Ketosis causes effects other than bad-smelling breath, according to the University of Cincinnati's NetWellness website. If you stay in ketosis long enough, your body will begin to break down its own muscle tissues for fuel, causing fatigue, headaches and nausea. Low-carb dieters often aim for ketosis, believing that it's a sign that their diets are working to burn fat cells. Very low-carb diets do work to help you lose weight, but your kidneys can suffer under the burden of excessive ketones.
Considerations
If you want to burn fat cells but don't want the bad breath and other ill effects involved with a very low-carb diet that causes ketosis, consider trying a diet that's well-balanced but moderately low in calories. Try carving about 500 calories from what you normally eat each day, but make sure to consume a variety of carbohydrates in the form of fruits, vegetables and whole grains. If you do this, you should burn fat and lose weight without experiencing the acetone bad breath smell that indicates you're in ketosis.