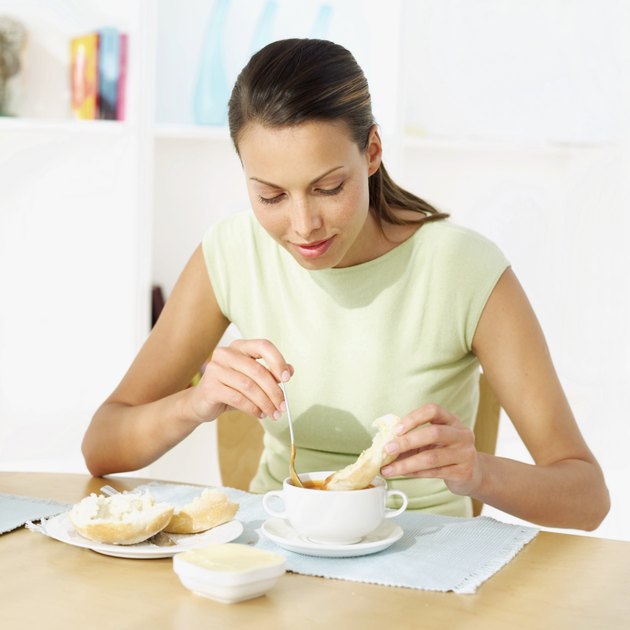 Strep throat is a bacterial infection that causes a sore throat and flu-like symptoms, such as fever, chills and aches. Strep is most prevalent in children ages 5 to 15, according to the University of Maryland Medical Center. It can also affect adults. Symptoms typically arise within five days of exposure to the bacteria and may dissipate on their own. However, doctors usually prescribe antibiotics to prevent rare and serious complications. Proper rest and eating appropriate foods may help reduce your symptoms.
Cold Fluids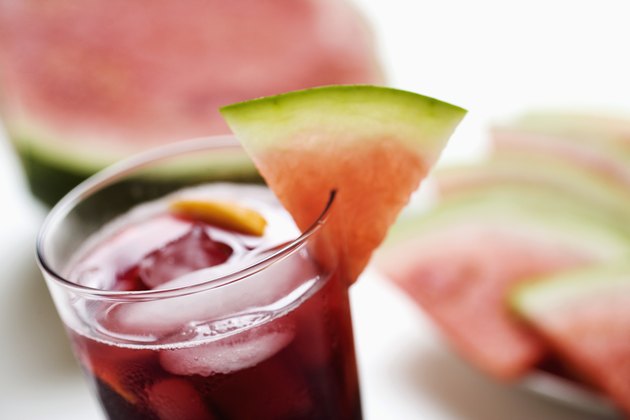 Cold fluids, such as water and juice, may help ease throat pain while promoting hydration. Drinking plenty of fluids also helps keep your throat lubricated, which eases swallowing, according to Familydoctor.org. Other cold, hydrating options include ice chips, which you can suck on; popsicles; gazpacho, a chilled vegetable soup; and chilled gelatin. You can also create your own frozen treats by placing small containers of fruit juice or yogurt in your freezer.
Warm Fluids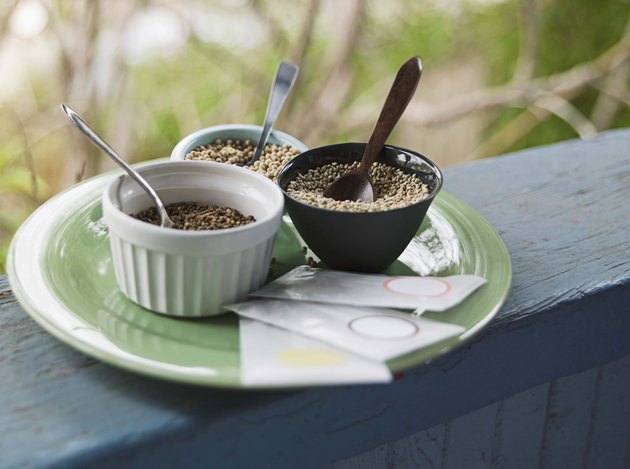 Warm fluids may also soothe throat pain, according to UMMC, which describes lemon or honey tea as a "time tested" remedy. Additional options include hot cocoa, warm milk and soups. Add vegetables to your broth for increased antioxidants, which promote a strong-functioning immune system, and chicken or beans for protein, which promotes tissue repair and physical strength.
Soft Starches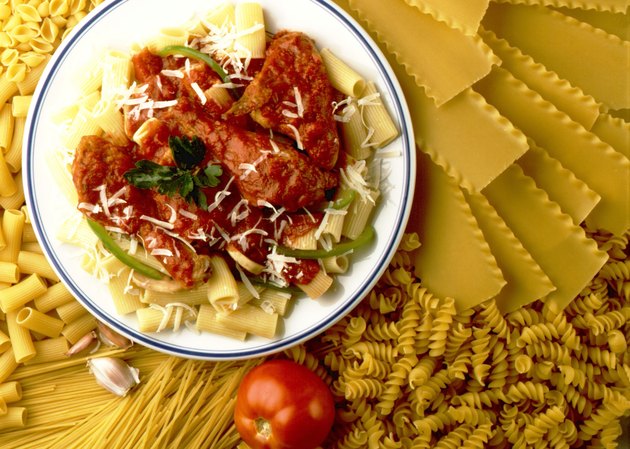 Starches, such as bread, cereal, pasta, rice and potatoes, provide glucose -- your body's main dietary source of energy. Varieties that are "easy on a sore throat" include cooked cereal and mashed potatoes. Additional options include well-cooked enriched pasta, instant or white rice, soft tortillas, soft breads and mashed sweet potatoes.
Soft Proteins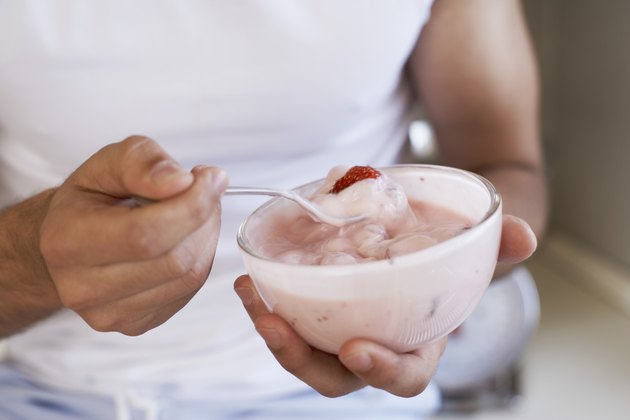 Choose easy-to-digest, bland protein sources over spicy, high-fat or crispy sources, which may worsen inflammation and pain. Examples include scrambled eggs or egg whites, low-fat yogurt or cottage cheese, skinless chicken breasts and tofu. Eat soft protein sources on their own or added to other foods, such as soups and soft-bread sandwiches or tortilla wraps. Low-fat milk -- including cow's, nondairy and soy varieties -- also provide protein.
Is This an Emergency?
To reduce the risk of spreading COVID-19 infections, it is best to call your doctor before leaving the house if you are experiencing a high fever, shortness of breath or another, more serious symptom.