Most people think of the inner and outer thigh when they hear the words adductors and abductors. While that's partially true, a simpler, more accurate description is that abductors are the muscles that draw a part away from the midline of the body, and adductors draw a part into the midline of the body. These hip and thigh muscles can be stretched and strengthened with the use of exercise bands.
Functional Training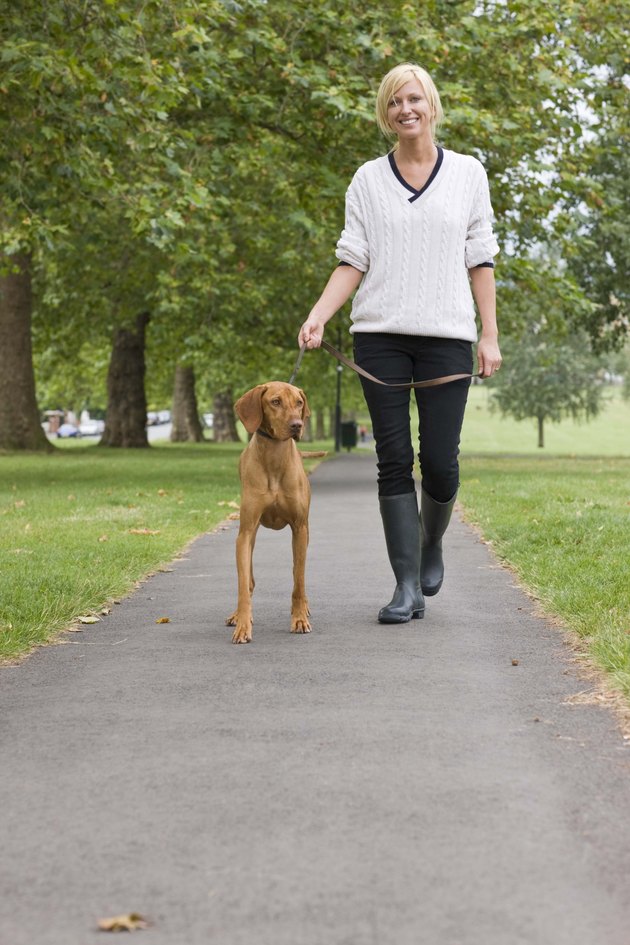 Training the abductors and adductors improves muscular imbalances, strengthens your core and prevents injury. We've all seen the girl in the gym sitting at the hip adductor/abductor machine squeezing away. There are far more effective ways to train the adductors and abductors. Using resistance bands allows you to train the muscles of the hips and thighs in a safe and practical way. Such functional training is the way to go because it mimics everyday movement. Think of it as training the same way in which you move.
Resistance Band Training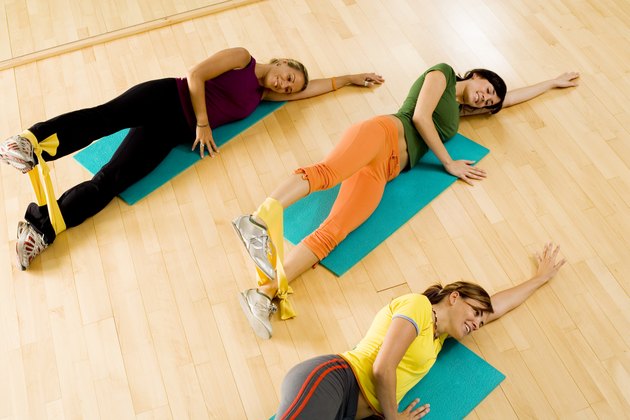 Using resistance bands is an easy and effective way to work adductors and abductors. These little bands are inexpensive, heavy duty and travel easily. They come with with varying degrees of difficulty, depending on the manufacturer. Yellow usually denotes easiest resistance, red is medium resistance, green is heavy resistance and gold is maximum resistance. A 2012 study published in the "Journal of Sports Science and Medicine" found them to be just as effective if not more than nautilus machines.
Adductors Exercises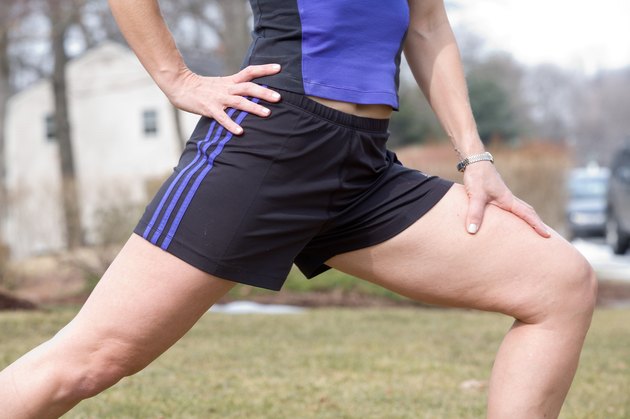 Strengthen the adductors by standing and looping a resistance tube below your knees and above your ankles. Take a wide stance, then lift the right leg slightly forward, crossing it over your left leg. You should feel the inner thigh engage as you raise your leg. If you want to engage more leg muscles, hold a slightly wider stance and add a squat at the end of each leg extension. Experiment with the placement of the band higher or lower and also by flexing and pointing the foot to see how that affects the muscles.
Abductor Exercises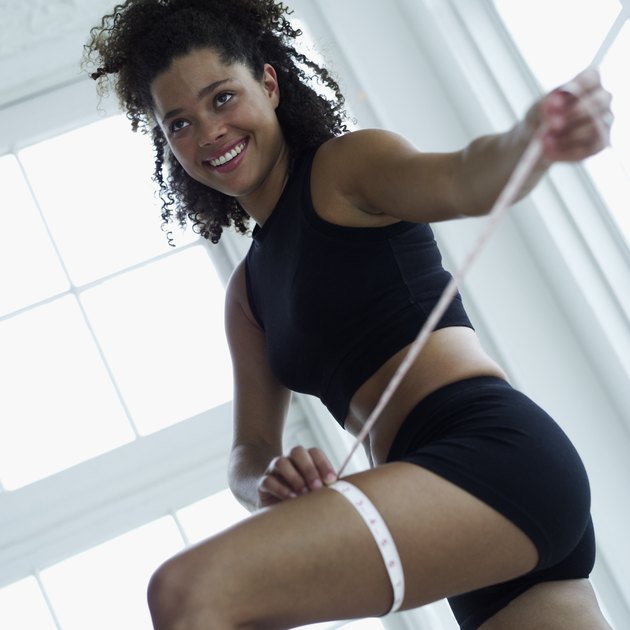 Train your abductors by lying on your back with hips and knees at a 90-degree angle. Secure an exercise band above your knees. Place feet on the floor so they are wider than your hips. Keep tension on the band by pressing the knees outward. This can be done slowly or in a pulsing manner. You can also do this in the standing position with the band around the ankles. Balance your weight on one leg. Slowly extend the other leg away from the body. You can keep tension on the muscles by pulsing at the point of most resistance.