Substituting vegetable oil for some of the butter in your diet is a heart-healthy idea. Butter contains saturated fat, which can raise cholesterol levels and increase your risk of developing cardiovascular disease and type 2 diabetes, according to the Mayo Clinic. Vegetable oils, such as vegetable oil, corn oil, olive oil and safflower oil, contain polyunsaturated or monounsaturated fats, which can improve cholesterol levels and reduce your risk of heart disease and type 2 diabetes. Making even a few simple changes can yield big rewards.
Step 1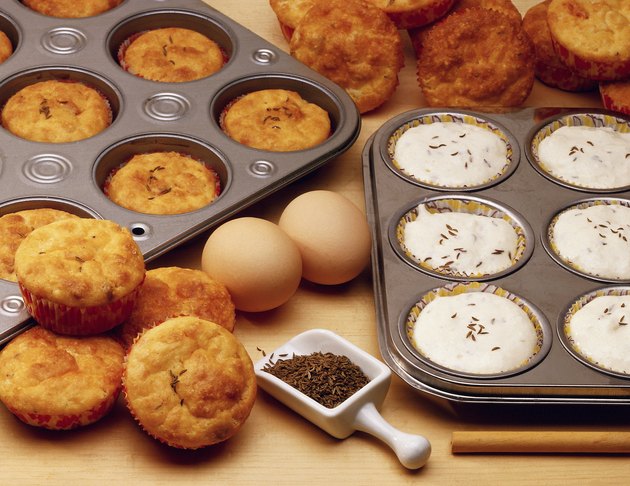 Replace butter with vegetable oil in equal amounts in quick breads and muffins. For every 1/4 cup butter, use 4 tablespoons vegetable oil or 3 tablespoons olive oil. Oil provides moist, delicious results in these baked goods. Oil doesn't work as well in recipes such as cookies and cakes, which call for the butter to be creamed or aerated with sugar and eggs first. In this case, stick with butter, although you could add an additional tablespoon of vegetable oil for moisture if a batter seems dry. Add the oil to the liquid ingredients and mix thoroughly.
Step 2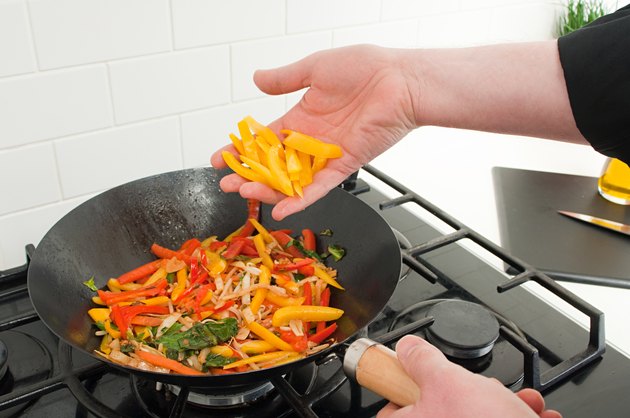 Toss vegetables, such as carrots, peppers, tomatoes and onions, with a bit of oil and roast them on a baking sheet at high heat. The oil moistens the vegetables and they become sweet and caramelized in the oven. This is a much healthier and tastier alternative to vegetables slathered in butter. Try using an extra virgin olive oil, oils flavored with garlic or red pepper, or a combination of oils for a more robust taste.
Step 3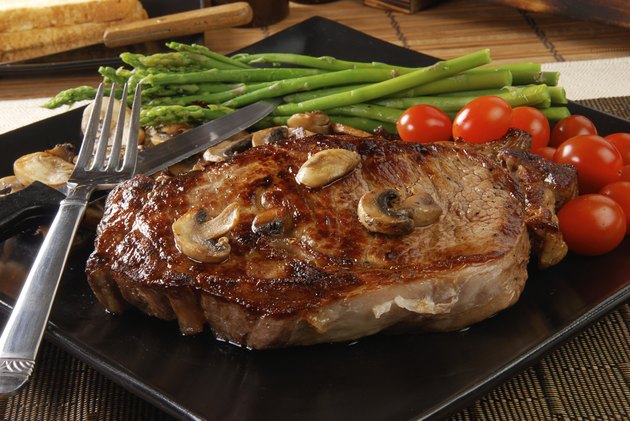 Pour a bit of vegetable oil in a saute pan or spray the pan with nonstick vegetable oil cooking spray. Saute vegetables or meats with vegetable oil instead of butter. Coat pans with vegetable oil or nonstick spray to cook scrambled eggs, pancakes and French toast.
Step 4
Serve crusty breads with a bit of olive oil for dipping. You can add chopped garlic, rosemary, salt or balsamic vinegar for added flavor. With this tasty dip, you'll never miss butter on your bread. Traditional vegetable oils don't have the same distinctive taste and are rather bland when used as a dipping oil.
Things You'll Need
Vegetable oil

Vegetables

Baking sheet

Nonstick vegetable oil spray

Saute pan

Crusty breads

Garlic, rosemary, salt or balsamic vinegar