When you're overweight, it's not uncommon to have excess fat on your arms, commonly referred to as flabby arms. The part of the arm most affected is the triceps area on the back of your upper arm. Toning your arms takes a bit of work on your part, but you can begin to see results within a matter of weeks. The key is to stay motivated to exercise regularly and eat right. By targeting your arm muscles with the right exercises, you can shape and tone them. Eating right and doing aerobic exercise can help burn the fat from your arms as well.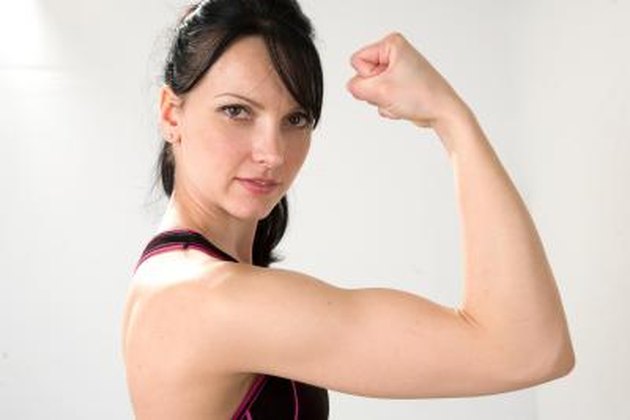 Step 1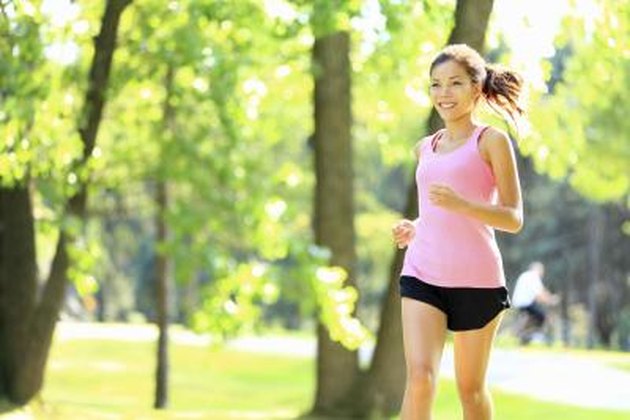 Perform any of your favorite aerobic workouts at least three times per week. The Centers for Disease Control and Prevention suggests 300 minutes or more cardio per week to help you burn fat and lose weight. Some effective weight-loss workouts include walking briskly, jogging and elliptical training. Each workout should last 30 to 60 minutes.
Step 2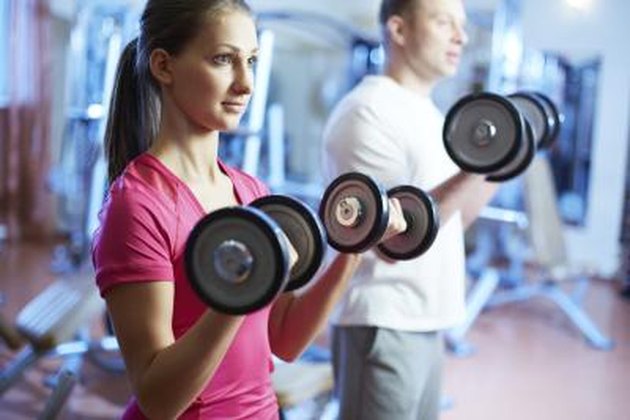 Lift weights or use resistance bands to target the muscles in your arms. This will help strengthen your arms, especially your triceps, for a more toned appearance. Do these workouts on days you're not doing any cardio exercise. Essential exercises to use include overhead triceps extensions, bicep curls, lateral arm raises, shoulder presses and triceps dips.
Step 3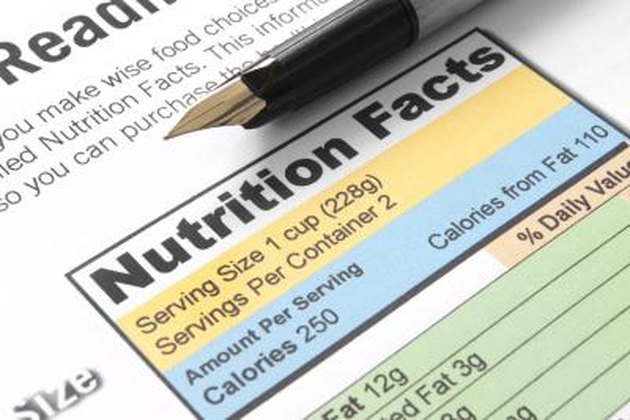 Cut unnecessary calories from your diet to help speed up the weight-loss process. This may include cutting back on soda, snack cakes, fried foods, candy and high-calorie coffees. Cutting out a daily 20-oz. soda at 250 calories per drink, for example, eliminates 1,750 calories per week. That's equivalent to 1 pound of body fat over the course of two weeks.
Step 4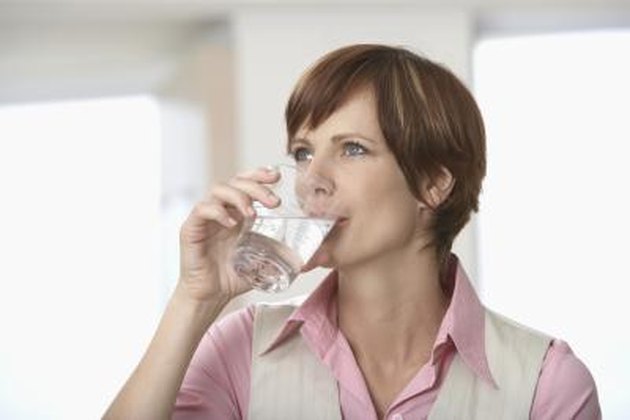 Drink plenty of water each day. Water not only helps your body function more efficiently, but it can also help you eat less. The brain can confuse hunger with thirst, so it's important to make sure you stay hydrated at all times.
Tip
Track your exercise progress to maintain steady increases in exercise duration and/or intensity. The more intensely you work out, the greater number of calories you'll burn.
Warning
Never make extreme modifications to your diet without first discussing it with your doctor. Don't lift more weight than you can comfortably handle because it could lead to injury.